Back to main page
Book Launch at CIAS: The Ideal River
Corvinus Institute for Advanced Studies (CIAS) organized, on the 5th of June at 16:00, the Book Launch of The Ideal River. How control of nature shaped the national order (Manchester University Press, 2022) by Joanne Yao. The venue was the terrace on floor 7, in Building C at Corvinus, where the audience had an amazing view on the Danube River, which has a significant role in the book as well, besides Rhine and Congo.
Dr. Joanne Yao is a Senior Lecturer in International Relations at the Queen Mary University of London. Her research centers on environmental history and politics, historical international relations, international hierarchies and orders, and the development of early international organizations. Her book examines the construction of the 'ideal river' in the European geographical imagination and the establishment of the first international organizations.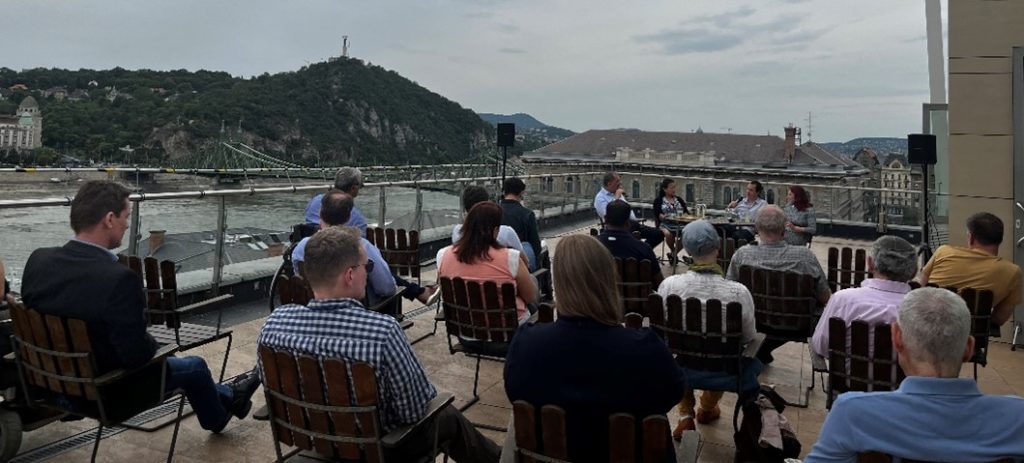 The programme of the event:
16:00-16:05 Opening remarks – Zoltán Oszkár Szántó, Dean of CIAS
16:05-16:20 Introducing The Ideal River – Joanne Yao, Senior lecturer at Queen Mary Univ
16:20-16:35 First discussant – Iva Marković, Co-Founder, Right to Water Initiative (Serbia) / Save the Rivers of Balkans Network
16:35-16:50 Second discussant – Rowan Lubbock, Lecturer at Queen Mary University, CIAS Junior Research Fellow
16:50-17:05 Author response – Joanne Yao, Senior lecturer at Queen Mary Univ.
17:05-17:45 Audience Q&A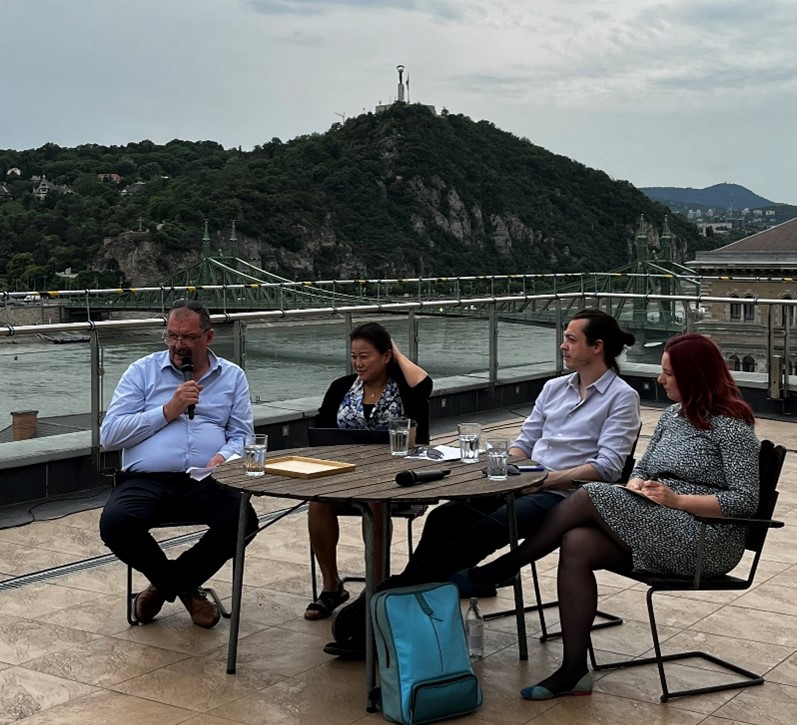 We were delighted to have the opportunity to host the Book Launch and welcome the author at Corvinus. We hope to maintain this collaboration for a longer period of time!