Back to main page
Introduction of Tímea Vörös
International Relations Assistant, Office Manager
---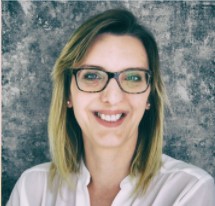 Position: International Relations Assistant, Office Manager
Organizational Unit: International Relations and Accreditations
Line Manager: Prof. Dr. Zoltayné Paprika Zita
Education: Budapest Metropolitan University, BSc Economics in Tourism and Hospitality
Background:
Having almost ten years of hands-on experience in sales and working with clients in tourism, I sought to open to new perspectives in an international environment.
As office manager of the International Relations and Accreditations Unit, I will be responsible for the daily smooth operation of the secretariat, providing administrative and organizational support to the entire team, where each member is managing substantially different tasks and projects. Once travel is permitted again, I will also engage in organizing our department's international events and conferences.
My favourite creative project, prior to Corvinus, was managing the Ázsiaspecialista travel brand's product portfolio. This job allowed me to do extensive travel in Southeast Asia to network with business partners and participate in travel industry fairs.
Hobbies and interests:
I am lucky to have friends all around the globe, and visiting them is a great way to get a glimpse of the local's life.
On weekdays, yoga at home or running is my favorite way to unwind. During the lockdown, we have started a nice tradition with my family to take trips each weekend to discover new outing and hiking locations.