You may want to prepare several versions of your presentation for the Researchers' Night to suit different audience sizes – Katalin Ásványi shared her experience in an interview.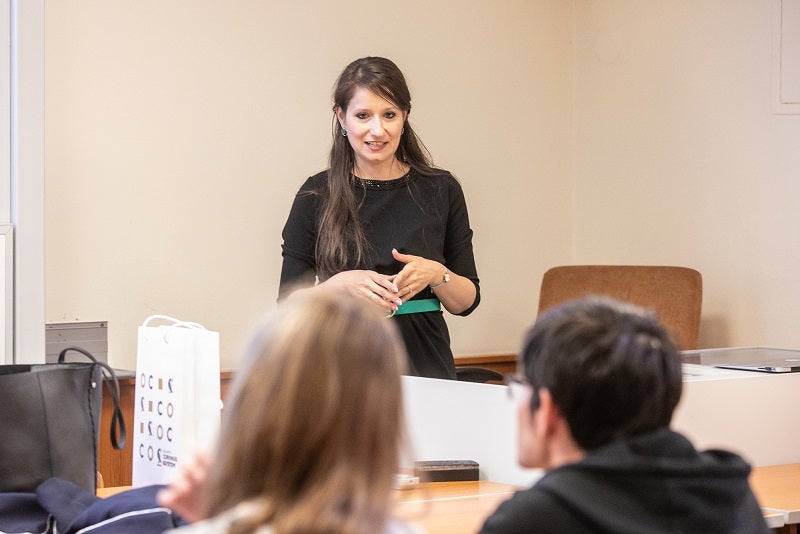 For the Researchers' Night, she always chooses a topic that is relevant to her research direction; her most recent presentation had focused on a specific way of introducing sustainable development goals (SDG), using a playful approach to business education – Katalin Ásványi, Associate Professor, Chair of the ERS Hub Steering Committee, and Head of the Department of Sustainability Management and Environmental Economics at Corvinus told us. Speaking about the lessons learned from the event, she said that, although few people attended, those who showed up were very active.
"I think that it is worth preparing several versions of a presentation for this event, to make it interesting for both small and large audiences", the associate professor emphasized. When asked about the added value the presentation offered to her in her own work as researcher and lecturer, she answered that it allowed her to gain a better and deeper understanding of the spheres of interest of secondary school students. She added: it is worth presenting at this event, as it enables anyone to test themselves in front of a non-scientific audience.
In her view, a presentation or a session at the Researchers' Night can be made particularly attractive if there is a special buzzword, something unusual, and of course a very topical issue. She has not made up her mind whether to apply to this year's event, she is contemplating it, and she wants to find the best idea to present about. As the event will promote researcher careers to the public, she was also asked about the kind of character she thinks it takes to be a good researcher. Katalin Ásványi mentioned perseverance, openness and adaptability, as some of the most important factors.
This year's Researchers' Night will take place on 29 September, with Corvinus joining in. You may apply as a speaker until 6th September 2023; please find the call published on. the intranet here.
Below, you will find an interview made earlier with a Corvinus researcher who had presented at Researchers' Nights in recent years:
Gyula Márton Szabó: "The Researchers' Night may give a big boost to budding researchers"
T.K.