Eszter Bara, colleague of the Corvinus Library and the TF Library and Archives, travelled to the tournament as a member of the Hungarian women's sitting volleyball team.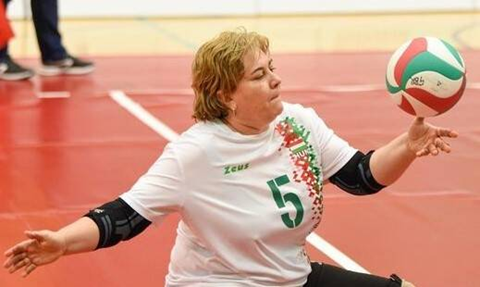 The Hungarian men's and women's sitting volleyball teams participated in the Silver League of Nations series in Nottingham, UK, between 18-21 May 2023. The women's team included our colleague Eszter Bara, who works part-time at the Corvinus Library.
The team played the hosts Great Britain three times and France twice and won all their matches to win the tournament. The next competition will be the European Championship in Italy in October. Sitting volleyball is one of the 22 Paralympic sports played by people with disabilities and its rules are not much different from those of volleyball. There are currently 8 teams (6 men, 2 women) in Hungary, according to the website of the Hungarian University of Sport Science, where Eszter Bara also works.
Cover: Testnevelési Egyetem