Degree obtained today is worth more than degree obtained 5 years ago and degree obtained in five years will also be worth more than degree obtained today - said Anthony Radev, president of Corvinus University of Budapest
Degree obtained today is worth more than degree obtained 5 years ago and degree obtained in five years will also be worth more than degree obtained today – said Anthony Radev, president of Corvinus University of Budapest, the first model changing university in an interview given to Index. He did not wish to comment on the transformation of other universities, however, he said that in the case of Corvinus the first discussions had begun one year before announcing the model change. New programmes, bigger budget, higher wages are typical of the model change of Corvinus. In the opinion of the president of CUB the institution will soon be one of the best universities of the world.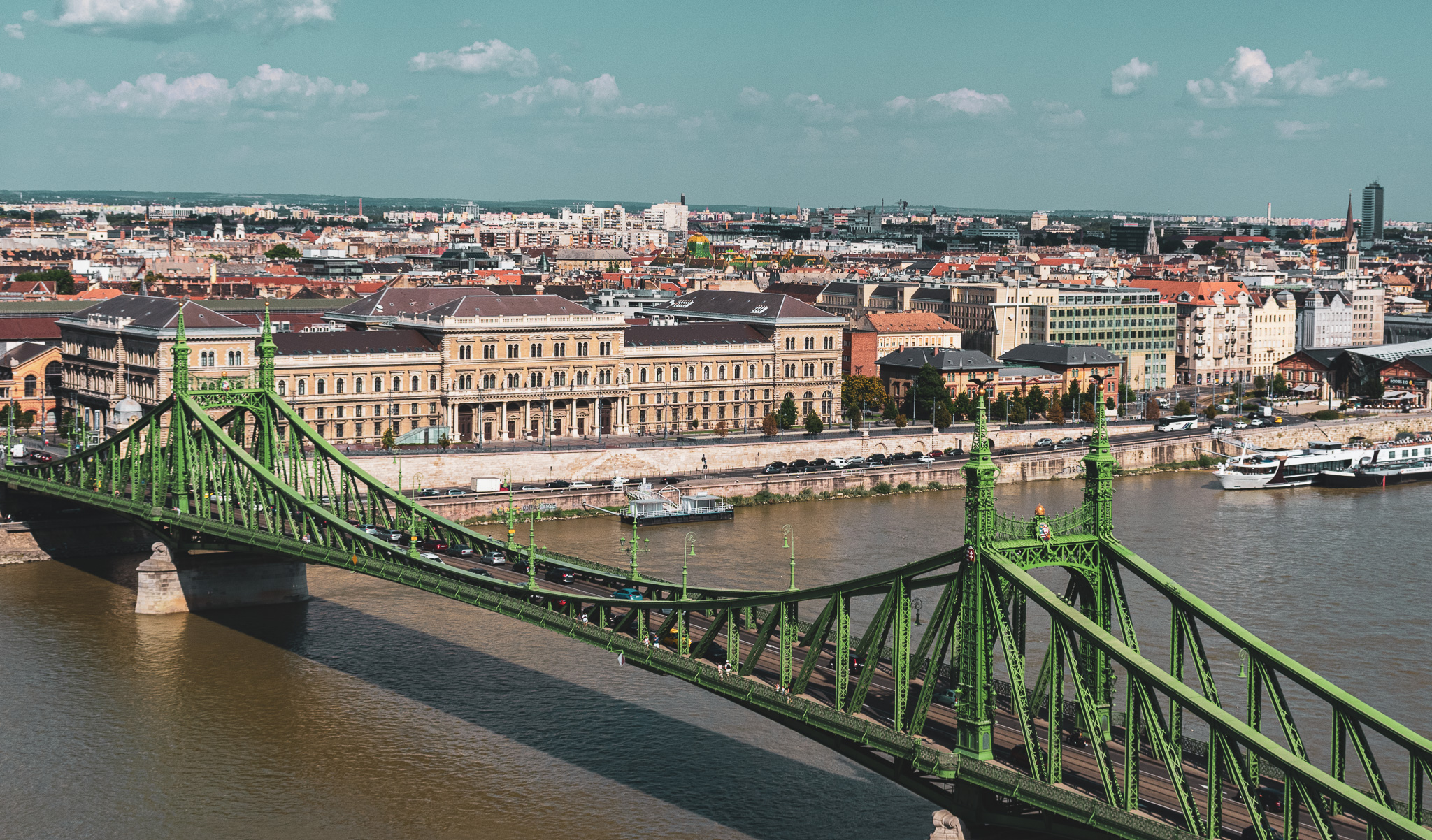 Let us start from the remote past: why was model change necessary at Corvinus, at the university that made this move first? From even further: why is model change good for a university?

I think several factors were crucial in this. One was that the most talented young people applied to universities abroad. 15-20 percent of the students go to foreign universities and do not apply to Hungarian universities even to be on the safe side.

'SO BRAIN DRAIN ALREADY BEGAN IN THE 18 YEARS OLD AGE GOUP. AND IF ONE ATTENDS UNIVERSITY ABROAD ONE IS LIKELY TO GET STUCK THERE,' as contact systems, friendships influencing one's entire life are often built there. Another factor was that half of our students undertook full time jobs while studying at the university. The third factor is that a significant portion of the university lecturers earned only one third of their effective income at the university due to the public servant wage table and other reasons, so another job had to be found, which had not much to do with the university.

So the key trigger reasons behind the model change were these:

let us stop brain drain, and
let us make sure that the lecturers can life off their university work.

By the model change we got rid of the majority of the bureaucratic restrictions, among them the one concerning remuneration, and we attempted to set up a university with a real chance to be competitive at international level, too. Our level of education is good regionally and we also have internationally recognised research results, however, there is still room for improvement. Our target is to make Corvinus the leading Central European institution in the international higher educational rankings in economic and social sciences fields by 2030. This is the only way to guarantee that in addition to Hungarian students the most excellent students of the region will also see perspective in us.


What are your experiences to date?

I think we are making good progress. Many who have been teaching here for decades said that what we had achieved in these good one and a half years was more than any previous reform attempts. And it is despite the pandemic. I think my colleagues deserve all respect for coping in this difficult situation.


What changed? Would you mention a few examples?

We have begun working on launching new programmes and renewing the existing programmes, on what and how we teach. We practically started off by

'ASKING THE EMPLOYERS AND THE GRADUATE STUDENTS ABOUT WHAT THEY MISSED MOST WHEN THEY STARTED TO WORK,'
what should have been taught differently at the university, and we of course also processed the best international practices. There is a big distance between theory and practice in Hungary, which needs changing. The fresh graduates do not have abilities necessary for a position at an international company today. Based on the feedback reform of the educational structure was necessary, the essence of which was to have bachelor's programmes offering really specialised practice-oriented knowledge. We included real business projects in the curriculum, we established project-based, practical training with small group intensive classes.

We have eleven renewal projects, which, in addition to education and research, also concern internal bureaucracy, digitalisation, student's experience or communication – which we attempted to rethink radically and put on new foundations. We also established organisational functions, which had been virtually non-existent before or which had not operated successfully enough. Such is, for example, our international activity, which presently includes not only recruitment but all international accreditation. We stopped faculty structure and established instead an institute system operating under uniform university government. Previously every faculty was independent, it was as if we had three universities under one name. The present system results in more efficient and faster operation and faster reaction to the market requirements. We have introduced a new career model, in which everyone can do what one suits best: excellent lecturers lecture, excellent researchers research. We are proud of the achieved steps and results, however, we will naturally not stop here, we will go on.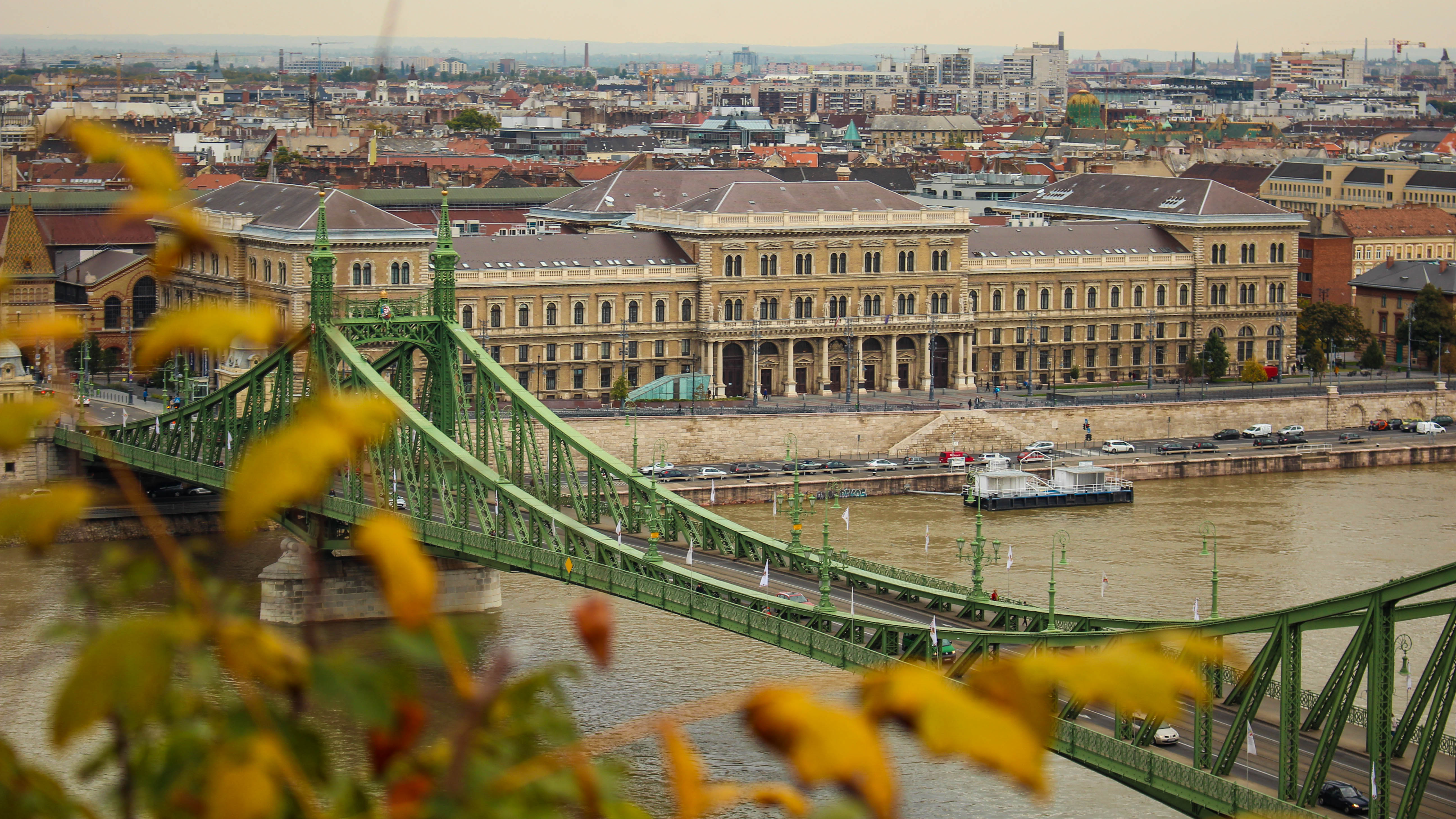 Are you satisfied then?

I am fortunate.


Would you elaborate on this?

The constellation of the stars has allowed me to work with people, with whom we could achieve these results together.

In what the model change of Corvinus differs from that of other universities? In addition to the fact that Corvinus received a huge fortune (10 percent share package of MOL and Richter respectively) with the model change.

We are grateful for what we have received. But let us not forget one thing:

'THE ANNUAL INCOMING DIVIDEND REPLACES THE AMOUNT OF PREVIOUS STATE FINANCING.'

I do not know the model change of other universities in detail. I am, however, certain that there is no magic recipe. Every university is different: they started off differently, they have different strengths, weaknesses and their targets also differ. The very first step is to define the starting goals, which is not simple. What the vision is, what the goal is, who the managers are and what the institution development plan is – this is model change generically. We have all this. I do not know where the others stand in this process.



Is quality education a money matter?
It is far more complex than to reduce it to a money matter. Money would of course matter everywhere, but it is not sufficient in itself. We had a look at the leading European universities and an institution of this size with this number of students and lecturers can be operated from approximately HUF 30-35 billion. This is why
'WE MUST FIND A WAY TO INCREASE OUR BUDGET TO 35 BILLION.'
The quality we target cannot be ensured without this and also we cannot remunerate the lecturers to devote all their energy and creativity to this project establishing thus appropriate added value for the students without this budget.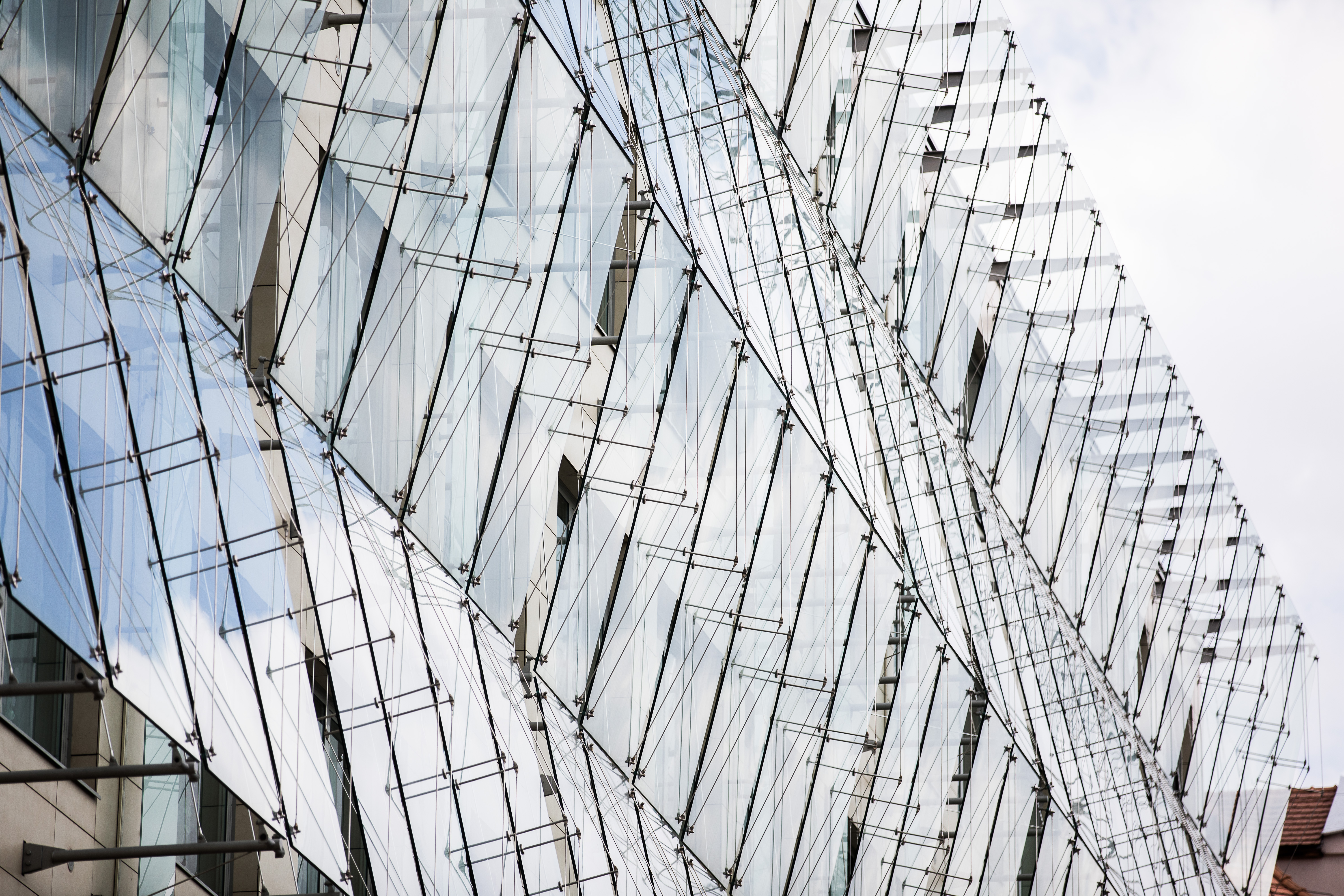 What is your budget this year? By when can you have 35 billion?

The budget of Corvinus amounts to 26 billion in 2021 and in my opinion we can reach 35 billion within five years. For comparison: The university had HUF 17.8 billion in 2019 and HUF 23.8 billion in 2021.

On what did you spend these additional funds?

On wage increase and developments.


On what developments?

On, for example, digitalisation of the education and administration.


Has model change concerned the tuition fees, scholarships?

The percentage of students with Corvinus Scholarship providing free-of-charge training is the same in order of magnitude as the number of previously state financed students. We have cancelled foreign language training contribution, which means that students with Corvinus Scholarship in English language programmes can study completely free of charge. We drastically increased study grants as we would like to avoid forcing the best students to work 40 hours in addition to their university studies.



You previously participated in the transformation of several companies (for example MOL or OTP). How could you use your experiences gained there in the university model change?
There are big differences between business and academic life. When a company decides – due to a competition situation for example – that it has to take steps, it can perform dramatic changes within a very short time. Universities work differently: the speed, approach, methods must be totally different. Rhythmic fast changes are not typical of higher education. The increase of the quality of education is a gradual slow process, it cannot be implemented suddenly. Much conversation with the colleagues is needed on the necessity of the change and, moreover, the direction of the changes. They must be involved and we must work out how to educate, research together. This cannot be decided by a single person, the joint thinking and action of academic fields and the background areas supporting them is necessary.
Many lecturers are afraid that university management will simply be castrated as organisational and management self-determination will be in the power of the board of trustees controlling the foundation, the members of which are elected by the ministry of innovation without the management of the university having a say. What is your opinion about it?
One controlling authority replaced another one. There were big historic experiments on this part of the world before, when the employees elected the employers. These were not competitive and viable in the long run.
'THE BOARD OF TRUSTEES MUST FIND A WAY TO COMBINE UNIVERSITY AUTONOMY – CONCERNING THE CONTENT – WITH THE RESULTS OF THE UNIVERSITY'S ACTIVITY MEETING THE STRATEGIC OBJECTIVES.'
This should not be declared by the academic community about itself but we should see how an external party sees the development based on objective viewpoints. I can only speak for Corvinus. We planned the budget bottom-up based on a jointly established conceptional direction, which means that the different fields had submitted their strategic plans and the necessary resource requirements. A draft was then elaborated by the joint decision of the presidential committee (president, rector, chancellor) operatively governing Corvinus. We submitted it to the senate, which positively received and supported it. The draft was then submitted to the board of trustees, which approved or proposal. The board of trustees does not interfere with the operative government, which is the task of the university management.
Please explain why for example Zsolt Hernádi, chairman-chief executive officer of MOL, in the case of Corvinus, or György Bacsa, managing director for strategy of MOL, or Oszkár Világi, chief executive officer of Slovnaft is suitable for making decisions in the professional matters of a university. They are businessmen, it is not their speciality. Or let us take László György, for example, who is a lecturer but as member of the board of trustees of Corvinus he is a politician of Fidesz (Hungarian Civic Alliance – older name: League of Young Democrats), under-secretary of the Ministry of Innovation and Technology (Hungarian acronym: ITM). In the case of Corvinus the list can be continued with András Lánczi, János Martonyi, who are honoured 'university men' but whose Fidesz bond is unquestionable, the same way as that of Attila Vidnyánszky, head of University of Theatre and Film Arts Budapest (Hungarian acronym: SZFE). With what can one assure the students, university staff that the essence, reason of the whole model change is not ideological type transformation?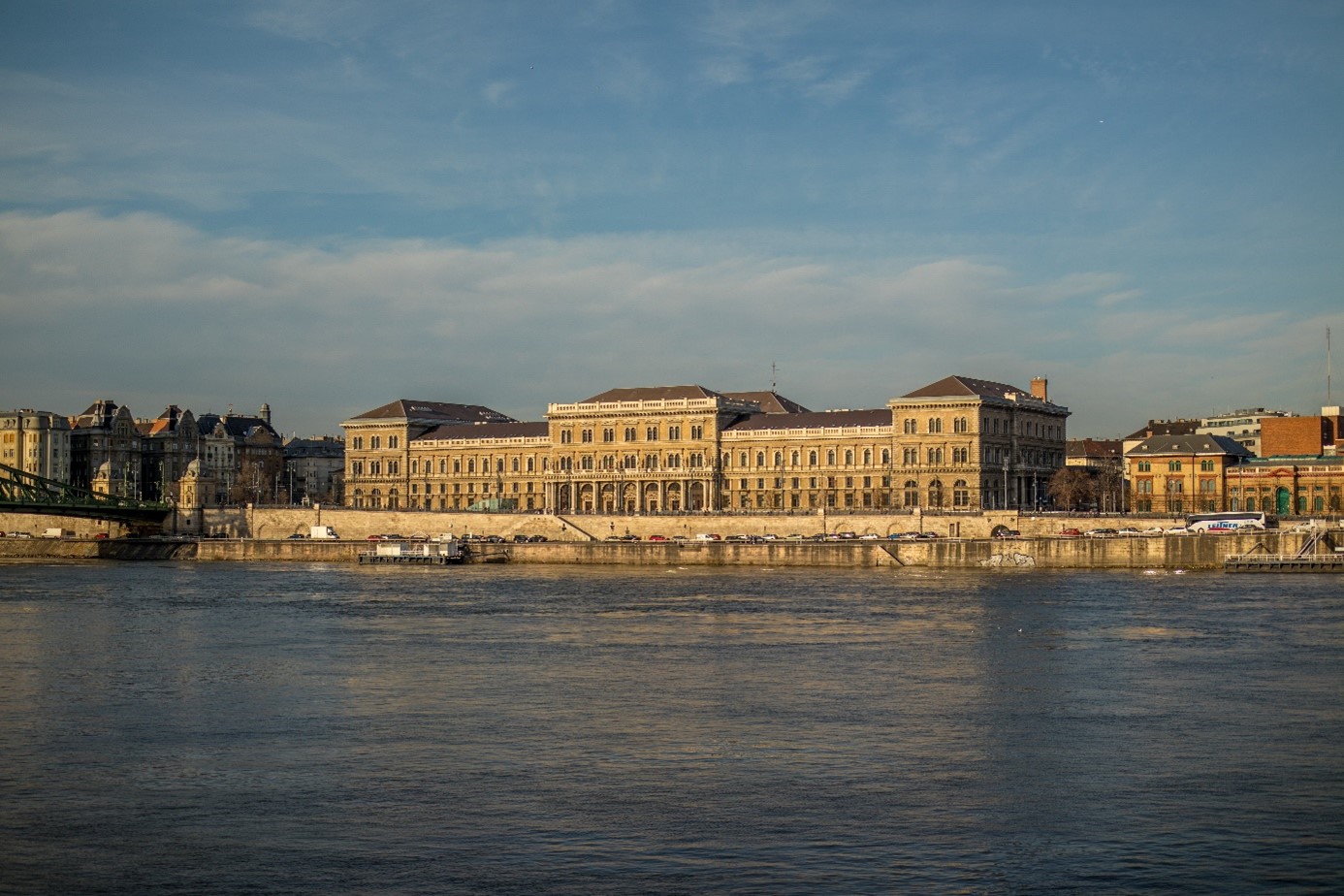 With the performance. The gentlemen mentioned by you are all excellent specialists. The members of the board of trustees do not interfere with the operative work of Corvinus. In our case the obvious exception is András Lánczi, who is rector of the university and starter of the renewal. But getting back to performance: have a look at the number of applicants to 2021/2022 academic year:

'WE INCREASED THE PERCENTAGE OF APPLICANTS SELECTING CORVINUS IN FIRST PLACE BY 30 PERCENT COMPARED TO LAST YEAR. I DO NOT THINK THAT THERE IS ANY STRONGER PROOF THAT WE CONVINCED THE STUDENTS.'

And it is a special joy for me that the number of applicants choosing English language programmes grew more than twofold (from 670 to 1491). This is the first particular sign that we offer real alternative to foreign universities. Our students thus can be kept at home with a good 'product'.

The content, what we teach and what and how we research is decided by the academic community, the top forum of which is the senate. The board of trustees makes a completely different decision: the amounts it devotes to develop wages, to developments and whether these really achieve their targets. It is not a professional issue, it is a strategic compliance issue.

'I DO NOT SEE THAT ANYBODY SHOULD BE A LOSER IN THIS, HERE EVERYONE CAN BE A WINNER.'
Why can the management of the university not recall the members of the board of trustees in the course of electing the officials and why the members of the board of trustees can be relieved by extinction only? Why is their mandate not of definite period? Why the ministry from another building decides who is suitable to be a member of the governing body of an educational institution?

The legislator should be asked but I can speculate: on the one hand, they try to strengthen their independence to not have to re-button the coat in every three years; on the other hand, the so-called 'orphan' foundations are value driven communities, which decide their own succession. This works in many places of the world, there is no appointing organisation, the community itself makes a decision about its members. But I could also say it from another side: show me a company where the operative management appoints the supervisory board controlling it, as by the proposal worded in your question to have the university appoint the board of trustees you are practically suggesting this

'THE UNIVERSITY IS NOT A STANDALONE INSTITUTION, ITS TASK, ACTIVITY AND RESPONSIBILITY ARE BEYOND ITSELF WHILE IT IS THE REPOSITORY OF SEARCH FOR JUSTICE, INTELLECTUAL LIBERTY.'

Translating this to the language of control system one can say that a balance between the autonomy of university content (education, research) issues and control mechanisms defining requirements for the university management and through them the whole university and assessing the performance must be found. The task sharing, joint work of the senate and the board of trustees are about this balance.

What is the reason that maintenance by foundation is more widespread in the Unites States while the large European universities still envisage the future in state maintenance?

Whose task is to maintain the educational system is an evergreen dispute. It is still a very strong concept in Europe that the state must provide pensions, health care and education, although recently the thinking is becoming more diverse in Europe, too. There are universities working in the foundation model here, too, we, for example, took the Finnish Aalto University, which was a real success story thanks to model change, as our example. We try to get inspiration from both the American and European examples in the renewal process, moreover, we also pay attention to several Asian universities.

Do you find the time given to the senates to discuss the advantages and disadvantages of the transformation sufficient? Could deep professional debates be established within a few weeks?

I am not familiar with the transformation of other universities, therefore I do not know how much time they devoted to previous discussions. I would not like to comment on these either. I know that internal discussions began nearly one year before announcing the model change in the case of Corvinus. We began to establish the strategy in a dozen work groups in the summer of 2019, in which we involved more than 100 colleagues from the very beginning. And the numbers have increased since. Approximately 100 people work on the renewal of each programme, for example. We still have arguments, of course but we can practically work, progress, develop together smoothly and productively.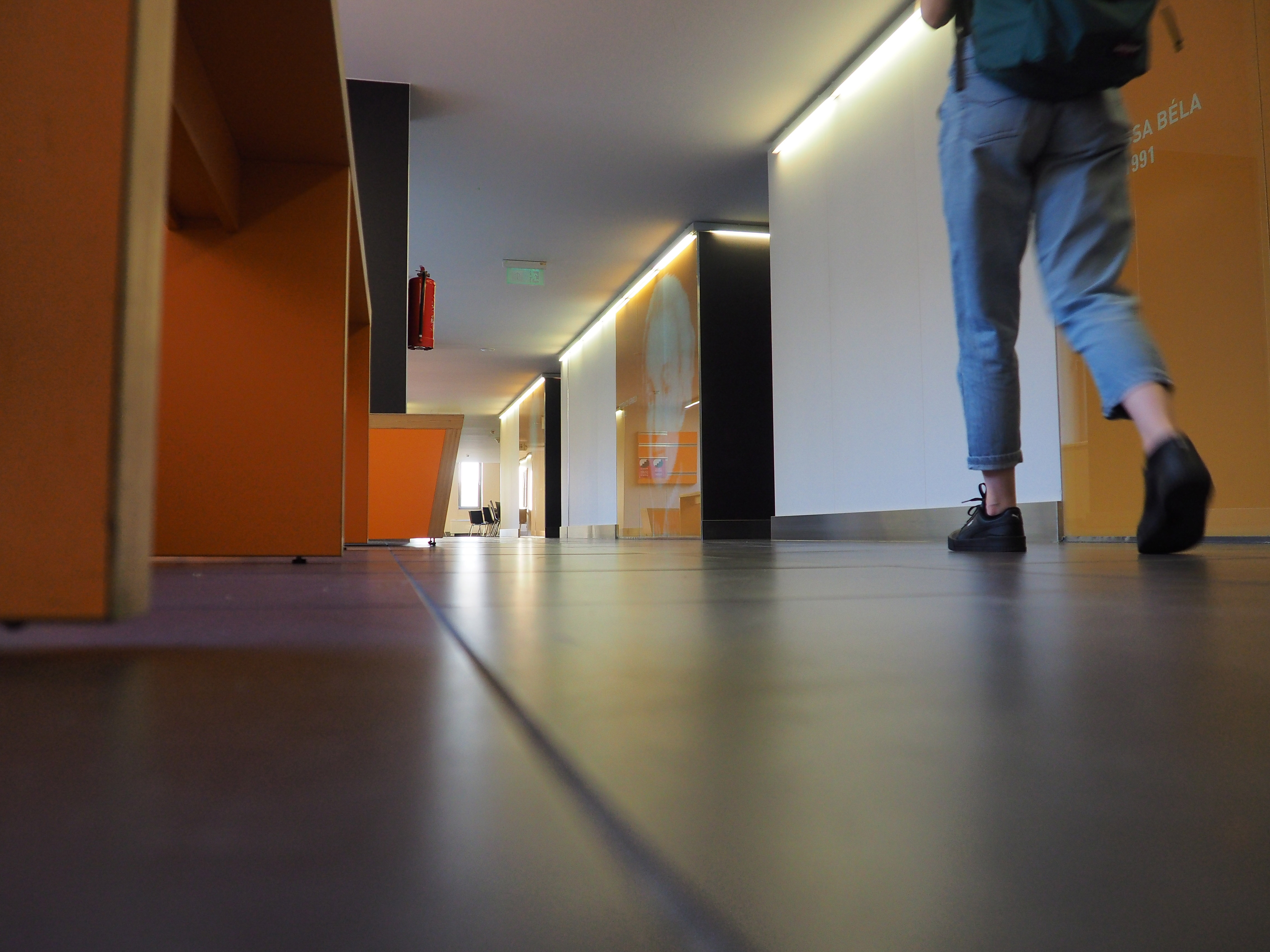 Would you recommend the example of Corvinus to other universities?

There are not very many state companies with marketable shares. If we tried to replace the state financing of every model changing university with dividend payment we would speak of a limited set, which can be distributed. It means that our example could not be spread to many places as there are simply not enough such state companies.


How different would it be for the students? How will the value of Corvinus degree change?

The students already sense the change as they can use more and more digital services, they receive significantly more scholarship for the good academic result and the students opting for renewing programmes will enter the labour market with far more marketable knowledge, which will also be remunerated by the employers with higher wages.

I am certain about two things. One is that degree obtained today is worth more than degree obtained five years ago and degree obtained in five years will be worth more than degree obtained today. This is an evolutionary curve. The other is that our international visibility will also grow continuously. Corvinus University of Budapest is the only university in Hungary with international accreditation in the field of business economics, moreover, Corvinus presently has not one but two determining international accreditations: We were granted EFMD-EQUIS rating in 2018 and AMBA accreditation in 2020.

'ACCORDING TO THE BEST CASE SCENARIO CORVINUS MAY ALSO BE GRANTED AACSB ACCREDITATION IN 2022, BY WHICH IT WILL BE LISTED AMONG THE BEST UNIVERSITIES OF THE WORLD IN ITS FIELDS OF EXPERTISE.'

There are only 99 universities in the world, which have these three accreditations. This is also for the students, about how door opener and presentable this degree is.