Csaba Vladár, Head of the Corvinus Physical Education and Sports Centre and Gábor Szőcs, the team's coach, spoke at the event.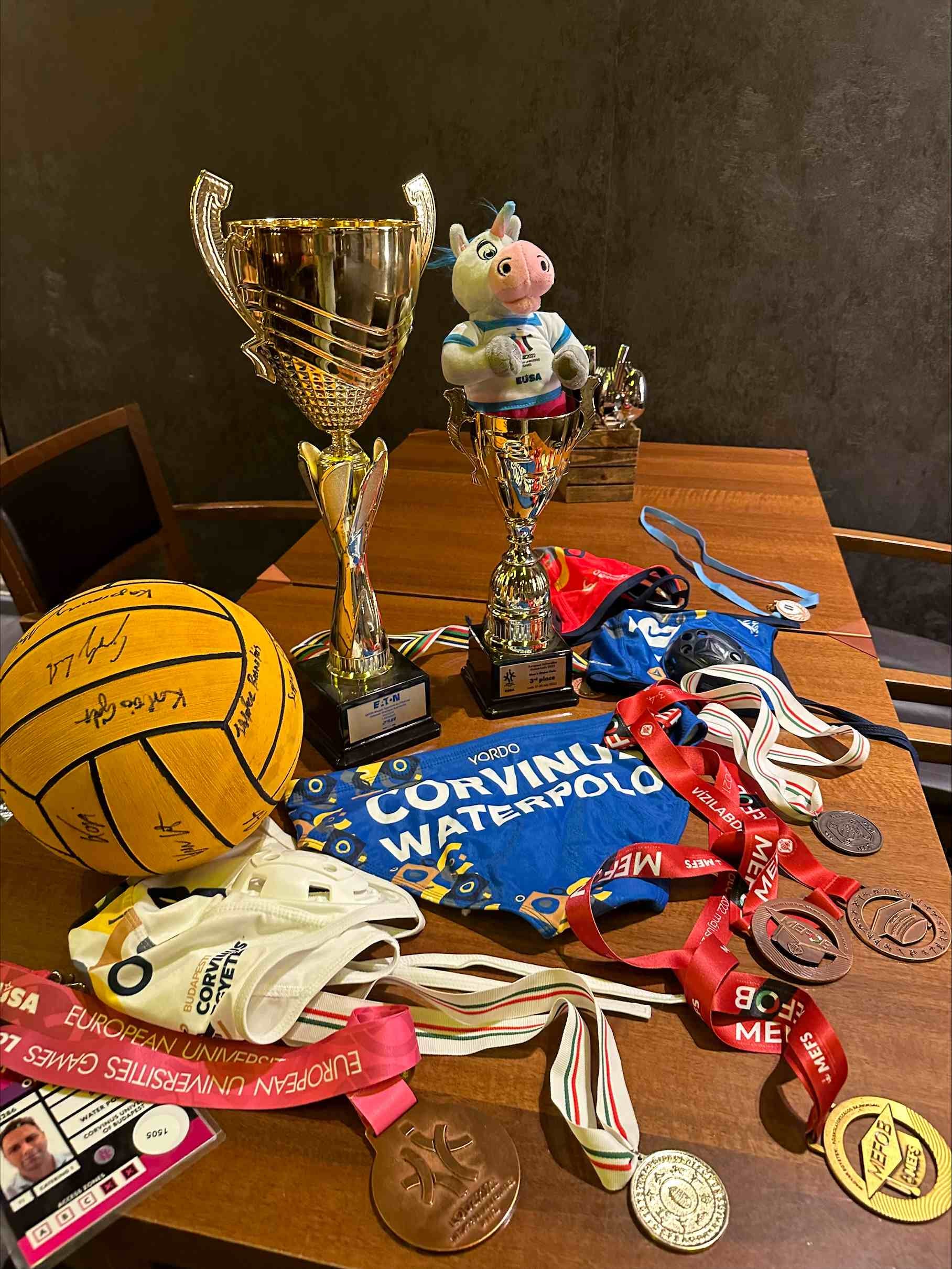 In addition to the currently active players, members of the former roster also attended the family-style event, representing the 76-member alumni community. Many of them played for Corvinus from the very beginning, for example, they contributed to the success of the university in the 2013 MEFOB (Hungarian University and College National Championship).
The boys secured a gold medal in the 2022 MEFOB and a bronze medal at the 2022 European University Games. Moreover, the Corvinus Athlete of the Year (2022) award went to last year's squad. They are proud that, in addition to shared successes and friendships, professional relationships and business partnerships can also be formed as part of the alumni community.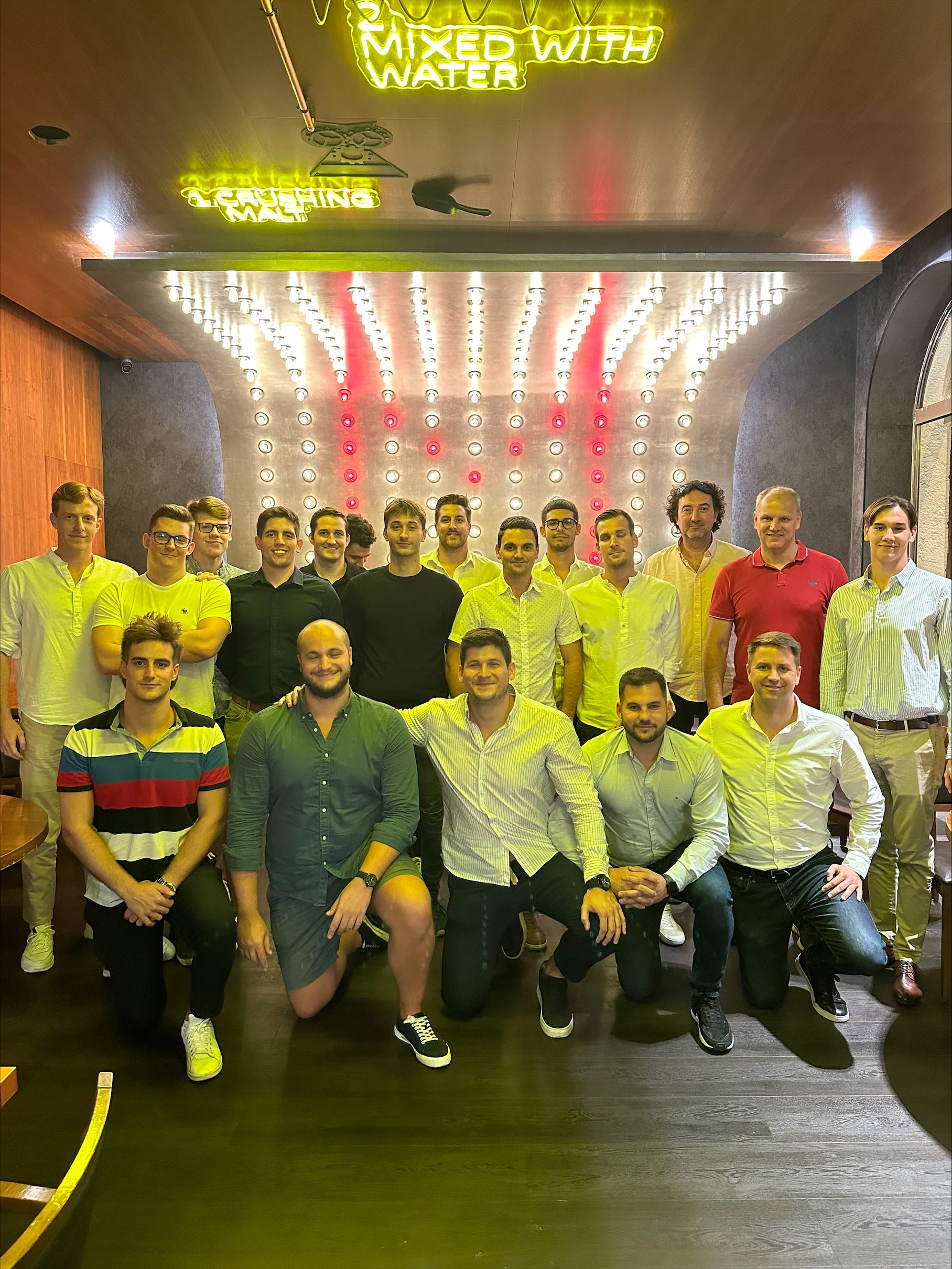 Top row, from left to right: Ferenc Korbács Gábor, Bulcsú Békési, Martin Manhertz, Mátyás Sebestyén, Ádám Manhercz, Máté Deutsch, Zsolt Kaposnyák, Balázs Takács, Károly Trombitás, László Dávid Hajas, Levente Kaiser, Csaba Vladár, Balázs Pelle, Dávid Pápai
Bottom row, from left to right: Péter Benedek Szőke, Mór Kapronczay, György István Gergely, Péter Halmos, Gábor Szőcs

At the gathering, the players recalled the greatest successes, challenges and truly memorable moments of the past decade during a video projection. Gábor Szőcs, who was once also a student of our university, expressed his thanks to the boys, praised the outstanding results they had achieved together, and stressed the importance of university sport and outlined the possible directions for development.
Csaba Vladár has been with the team since 2013, from its inception, and in his speech, he emphasised that besides basketball, he is also passionate about our water polo team. He proudly listed the successes of the past 10 years and said that water polo has a very important role in university sports life, including at Corvinus. His aim is to continue to support the team in future competitions as much as possible, as the boys will be competing in MEFOB next spring and the European University Games in the summer.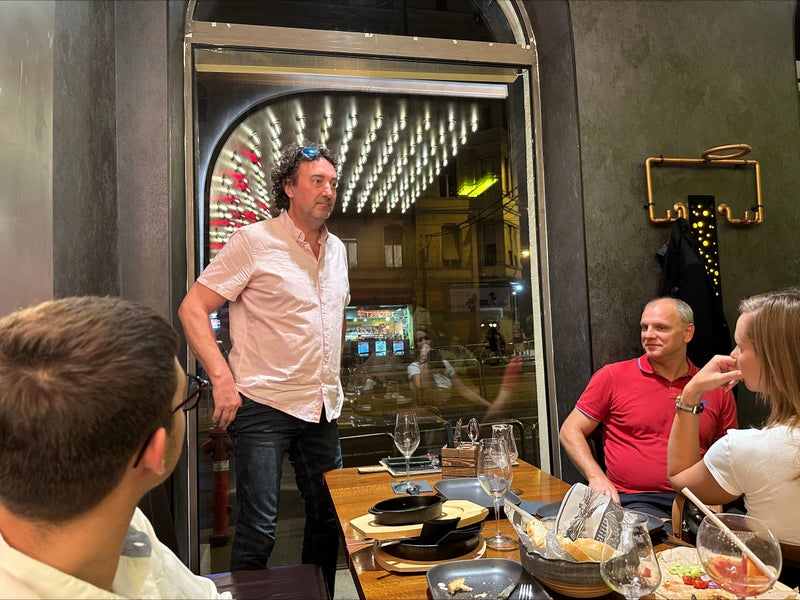 The Corvinus water polo team is always looking for new, enthusiastic members, as there is always a need for new blood. If you'd like to test yourself in the pool and represent Corvinus beyond the classroom, join one of our sports teams!

To join the team, please contact the team coach, Gábor Szőcs (szocsgabi11@gmail.com), who also welcomes applications from newly recruited students who play water polo, or look for the team on social media (Facebook, Instagram).