Back to main page
Corvinus Alumni Day 2023
The Corvinus Alumni & Careers team are delighted to welcome all alumni back to campus on November 28th for the inaugural Corvinus Alumni Day.
---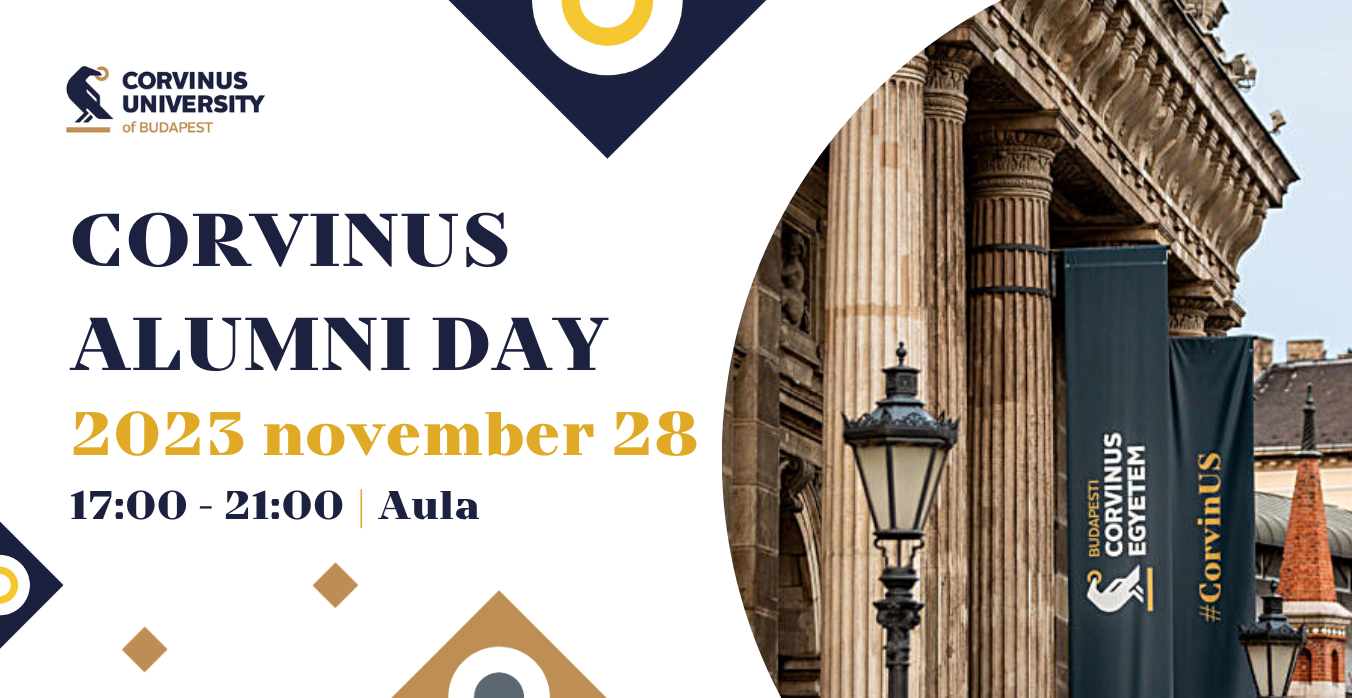 UPDATE: Due to popular demand, with over 150 alumni registered, the event will take place in the Aula of the Main Building at Corvinus – details below!
Venue: Corvinus University, Main Building, Aula (1093 Budapest, Fővám tér 8.)
Date: 28 November 2023
Time: 17:00-21:00
Language: English and Hungarian
For everyone who'd like to join us on campus, meet university leadership and fellow alumni for informal networking, this event is for you! Held in the grand Aula, with a wine & cheese reception, this is a great opportunity for you to see old friends and make new ones.
Over 150 alumni representing cohorts ranging from 1966 to the fresh graduates of 2023 have registered – don't miss this great opportunity, register by November 22 at the latest and we look forward to seeing you there too!
Registration for this free event is required! Doors will open at 17:00 and close at 18:00. Entrance to the event after this time cannot be guaranteed.
Program:
17:00 – 18:00 I Arrival / registration
18:00 – 18:15 I Opening remarks: Dr Serge Sych, Vice President, Stakeholder Engagement
18:15 – 18:30 I Welcome speech: Dr. Anthony Radev, President
18:30 – 19:00 I Alumni Stories
19:00 – 21:00 I Reception: refreshments, photos and informal networking with participants