Freemover
Last update: 5 October 2022
A freemover is a student who wishes to study abroad independent of any exchange program. Freemover students are welcome to apply to Corvinus University of Budapest to study independently. Freemover students have the same access to all the university coordinated programs and courses taught in English as our other degree-seeking students.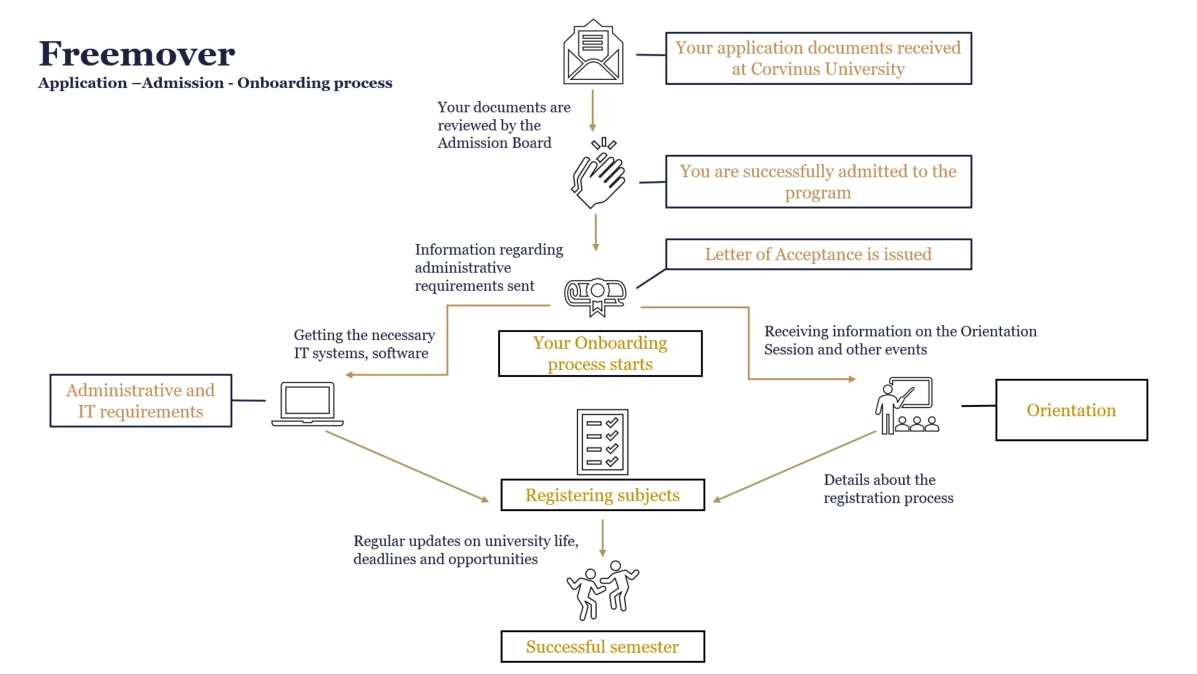 Application Process
Application requirements
Please include the following in your Free-mover application: Only completed applications can be considered. Please submit your application material at the following email address: corvinus.studyabroad@uni-corvinus.hu to our Free-mover Program coordinator.
Completed & signed Application Form
Official transcript from you present university (self-certifications not accepted)
Curriculum vitae/resumé in English (Europass or similar)
Letter of motivation (1 page) — Your letter should include why you want to study at Corvinus and why you should be chosen for the program
An official letter from your home university showing that your degree program will not finish before your Free-mover semester – you will still be enrolled in your home university program as an active student.
Proof of English language proficiency (min. B2 level)
Corvinus University accepts the following VALID (at the time of the application) language exams:
| | | | | | | | |
| --- | --- | --- | --- | --- | --- | --- | --- |
| | CEFR | Cambridge | IELTS | TOEFL | TOEFL iBT | TOEIC | Duolingo |
| Intermediate | B2 | FCE | 6.0 | 65 | 72 | 785 | 95 |
or a completed bachelor's /master's degree of English language major, and/or where the medium of teaching was English language
or a high school graduation certificate where the medium of teaching was English language
or a certificate that proves that the applicant is a native English speaker
Note: Decision has been made recently that for the upcoming Spring Semester 2023 we still accept language exams issued by the student's home university which proves that the student's English language knowledge equals to the requirements listed above.
The language exam must be valid at the time when the semester's program starts which is in the case 30 January 2023.

Application Form For Free-mover Students 2023
Application deadline
Application deadline for every Fall semester is: May 1st
Application deadline for every Spring semester is: Nov 1st
Contact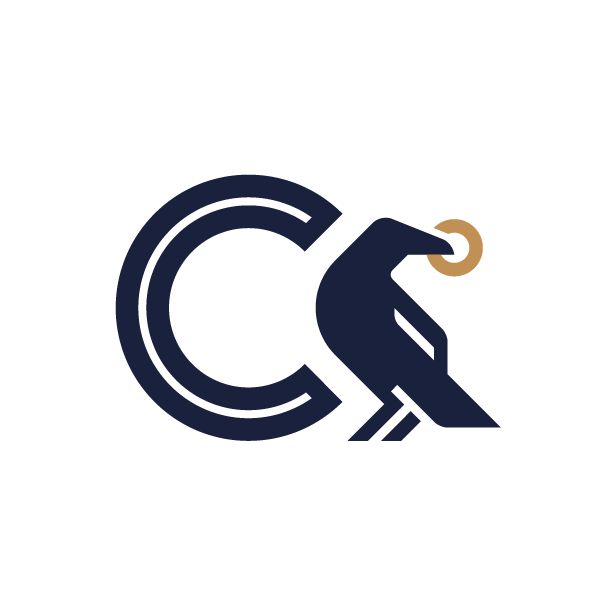 Practical Matters
List of Partner Institutions
The student's home university may already have an Erasmus partnership orother agreement with Corvinus University of Budapest. This means that the student can be nominated through the partnership program (e.g:Erasmus) however,they can freely apply as a Free-mover student too. We do not recommend sending in applications via both channels, our free-mover applicants mostly opt for this option as Erasmus places have often limited number of seats available or we do not have an partnerhsip agreement with their home university.

In case the applicant's home university is in the Unites States please check if the institute has a partnerhsip agreement with Corvinus University aspart of its Study Abroad program.

See the list of our partner institutions below.

List of Partner Institutons- Europe

List of Partner Institutons- Australia and New Zealand

List of Partner Institutons- Asia

List of Partner Institutons- Americas

List of Partner Institutons- Africa
Transferring Credits
Freemover students are responsible for following the regulations of their own home universities with regards to study abroad and credit acceptance. Before committing to a semester at Corvinus, freemovers should first confirm with their home universities that their credits earned at Corvinus will be accepted at their home universities.
Course List and Syllabi
The page below contain a simple list of the core and elective courses currently offered in English by Corvinus University in the Fall 2021 and Spring 2022 semesters (please check the ones for visiting students)".
The relevant list for the current semester will be uploaded later, however this list can be a good base to see what kind of courses Corvinus University offers.
Please note that the course list is regularly updated and it is subject to change. The course lists are only an indication of the courses that may be available but not fully representative, and not all courses on the list are guaranteed to run.
Tution fees

General Payment Information 2022

Fees for free-mover students for the 2022-2023 academic year
Free-mover tuition fees are calculated based on the number of ECTS (credits) the student is studying in the semester. Courses at Corvinus University have a 4-5 or 6 ECTS credit value. Depending on the number of courses and the ECTS value of those the students will be invoiced their tuition fees after the final course registration period. This is usually after the second week in the semester. The fees vary according to the level of the program- BA or MA level. For more details on the tuition fees / credit please download the PDF.
Academic Calendar
Please find below the Academic Calendar for Fall 2022. This schedule remains subject to change according to any government ruling due to the COVID-19 situation.

Freemover Academic Calendar (2022/2023 Spring Semester)
Academic regulations
All academic and administrative regulations apply to visiting studentswhile they are studying at Corvinus. Please see below.
Kapcsolódó dokumentumok

Act CCIV of 2011 on Higher Education

Cheating and Plagiarism

Classroom Etiquette

What is Plagiarism

Power of Attorney

Study and Exam Regulation
Health Insurance
All students are responsible for arranging for appropriate health and liability insurance during their
studies at Corvinus University of Budapest and their stay in Hungary. Corvinus University of Budapest is
not and shall not be in any way liable for any costs arising from a student's illnesses, accidents, property
damage/loss, etc.


Health insurance

Hungarian legal regulations require all students studying in Hungary to have a valid health insurance
policy. In general, health insurance policies usually cover only emergency medical care (please read the
small-print!). If a student has any chronic illnesses, the student must make additional arrangements as
the usual short-term health insurance policy will not cover costs related to such illnesses. If a student has
a long-term or chronic illness, he or she must arrange – prior to arrival – an appropriate private health
insurance valid in Hungary.
Most EEA students can get the European Health Card which is also valid for use in Hungary. For details
on what it covers and how any arising costs are to be paid, please check with your own Health Care
authorities.
Students who do not have a health insurance policy upon arrival to Hungary can make arrangements for
a health insurance policy covering emergency medical care through the ISP Office.


Liability insurance

Students will be legally and financially responsible for any accidents, injuries, or damages caused by them
to someone else or someone else's property, and hence shall be fully responsible for bearing any and all
arising costs and duties. It is recommended that all students have a valid liability insurance during their
stay in Hungary.
Student ID Card
Non-degree students receive the temporary student ID paper for their time at Corvinus during the Orientation week.You must renew it at your coordinator's office as it is only valid for 60 days. It is the students responsibility to renew the ID card at the due date.