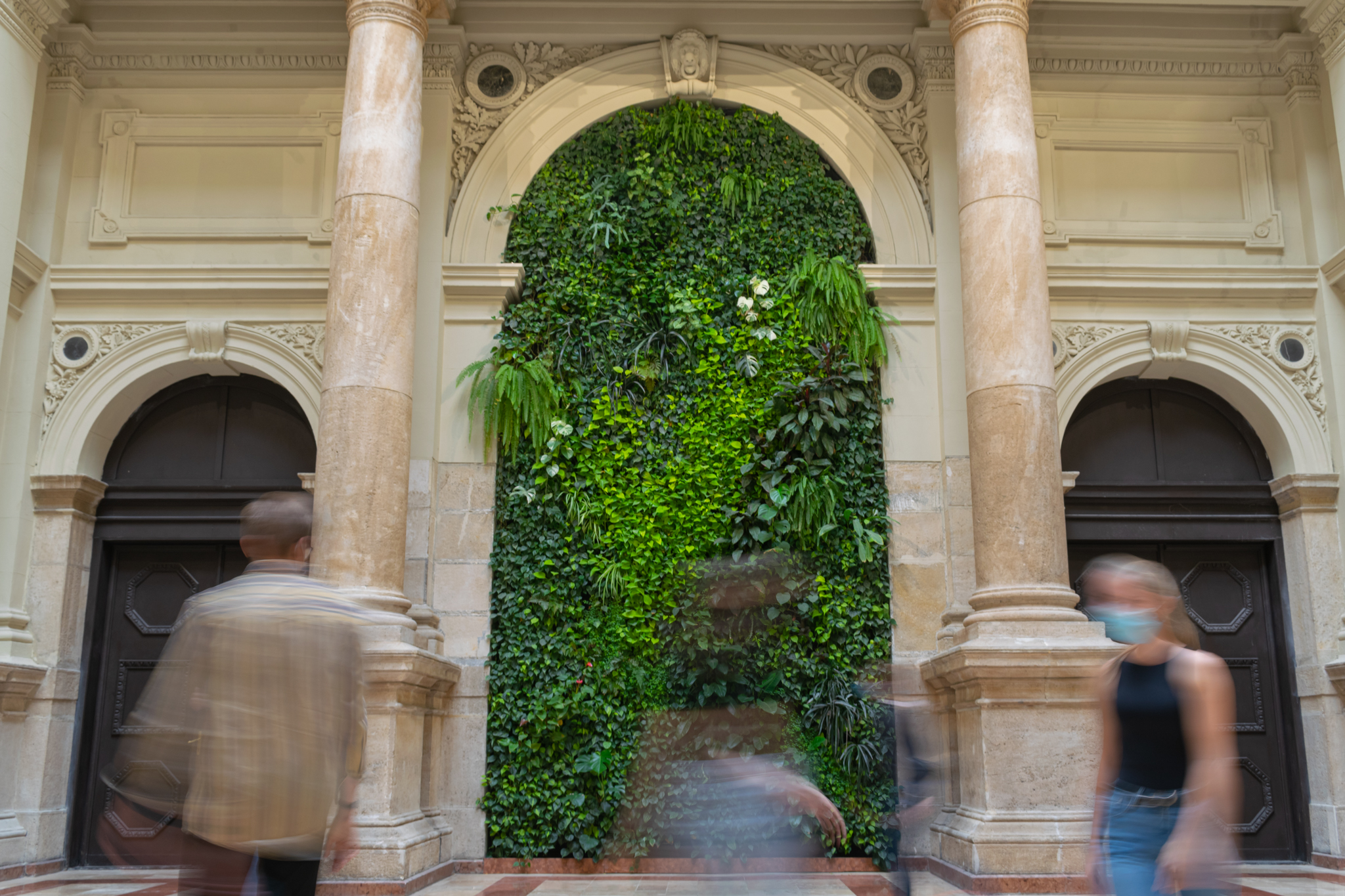 Corvinus starts in distance learning, online the spring semester of the school year in 2020/2021. If the epidemiological situation develops favorably during the semester, the University may switch to hybrid education. In this case, for our international students in foreign language courses who are unable to enter the country, the 2020/2021. the entire spring semester of the academic year will be available online.
STUDENT ADMINISTRATION
Study administration will be possible on the "Manage online" / "Self Care" platform.
Questions and requests beyond this subject can be sent to students at the e-mail address hallgatoi.iroda@uni-corvinus.hu, and in the case of non-Hungarian language courses to student.office@uni-corvinus.hu. using their e-mail address (firstname.leadingname@stud.uni-corvinus.hu). In justified cases, personal administration is also possible, but only after a preliminary appointment. The appointment system is available at this link. Applications are submitted through the Neptun interface, with the exception of paper-based applications. Applications to be submitted in person can be submitted to the University by appointment, if necessary by e-mail (signed and dated by hand, photographed or scanned). (Such an application is, for example, the acceptance / partial training application, which must be arranged in advance at the e-mail address felvi.corvinus@uni-corvinus.hu before submitting it in person.) Applicants can also handle matters related to the recruitment procedure in the form of an e-mail to felvi.corvinus@uni-corvinus.hu.
OPERATION OF THE LIBRARY
The reading room service of the University Library is suspended on both the Budapest and Székesfehérvár campuses, and it is still only possible to borrow books online. Non-university students / employees with a valid reading ticket can also borrow from the University Library, however, it is currently not possible to renew or enroll expired reading tickets.
OPERATION OF EDUCATIONAL BUILDINGS
The educational buildings of the University may be visited only for the purpose of fixed-term administration, personal consultation or work. Upon entry, a mandatory body temperature measurement is performed, so that there is a single entrance in each building designed in accordance with epidemiological measures. Entry is only possible at body temperatures below 37.8 ° C until 19.00. Anyone who has entered the building before this is obliged to leave it by 22.00 in accordance with normal business hours. On Saturdays, Building C and its classrooms will be open from 7 a.m. to 7 p.m. for faculty members who wish to hold their online classes from the campus. The buildings are closed to students (and also to instructors on Sundays). University sports facilities and the Faculty Club are also closed.
USE OF EDUCATIONAL BUILDINGS
It is mandatory to use a mask to cover the nose and mouth inside the buildings and to maintain a protective distance of 1.5 meters. In addition, there are disinfection points at the entrances and major transport hubs, which are recommended for everyone to use. Handwashing tanks placed in water blocks contain an antiviral agent, their use is also recommended, but only in moderation. In the main building of the University, a personal health service provides assistance to students and staff with symptoms and health issues on weekdays from 8 a.m. to noon. Outside working hours, there is a telephone hotline instead of a specialist service to help answer and resolve epidemiological questions in educational buildings and colleges.
The dormitories are still closed, the dormitory fee is not charged by the University for the period of closure. Residents may leave their personal belongings in the building, but will only be able to access them after prior registration and a medical declaration, with the help of Dorm managers. Anyone wishing to move out permanently during the closing period will receive a full refund of the deposit if they fulfill all their administrative obligations (submission of a removal request, submission of a card, etc.).