Katalin Novák, President of Hungary – who is also a corvinus alumna – was the guest of honour.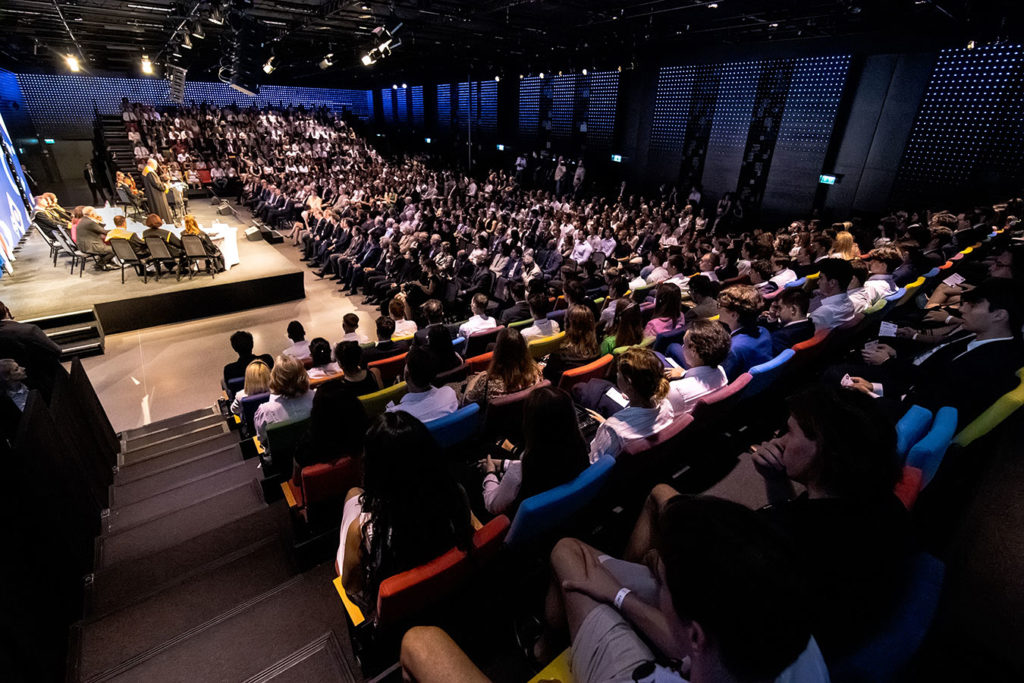 We need young people with great knowledge and critical thinking
said President of Hungary Katalin Novák, addressing the students at the opening ceremony. The Head of State stressed that she would like the main goal of universities in Hungary to be, in addition to the transfer of competitive knowledge, to teach thinking and encourage critical thinking. 
Become people who are worth learning from, and for whom it was worth studying and working
, she asked the students.  
Rector Előd Takáts said that true success has three pillars:
talent, opportunity and responsibility. Students admitted to Corvinus can acquire internationally recognised knowledge and have every opportunity to develop their talents,
he pointed out. He also drew attention to the importance of responsibility, in the spirit of which the Gyula Illyés programme, among others, was launched to prepare talented, disadvantaged students for a successful university career.
Viola Beck, President of the Student Union, encouraged students to take advantage of as many opportunities offered by Corvinus as possible: more than 50 student organizations, numerous opportunities to study abroad, scholarships, and events for making friends and professional contacts await them during their university years.
The Virtuosos Chamber Orchestra and Corvinus Közgáz Folk Dance Group performed at the opening ceremony.