Friday marked the end of the 61st Roving Conference for Economists, the largest annual conference of the Hungarian economic profession, the professional programme of which was attended by nine of our colleagues.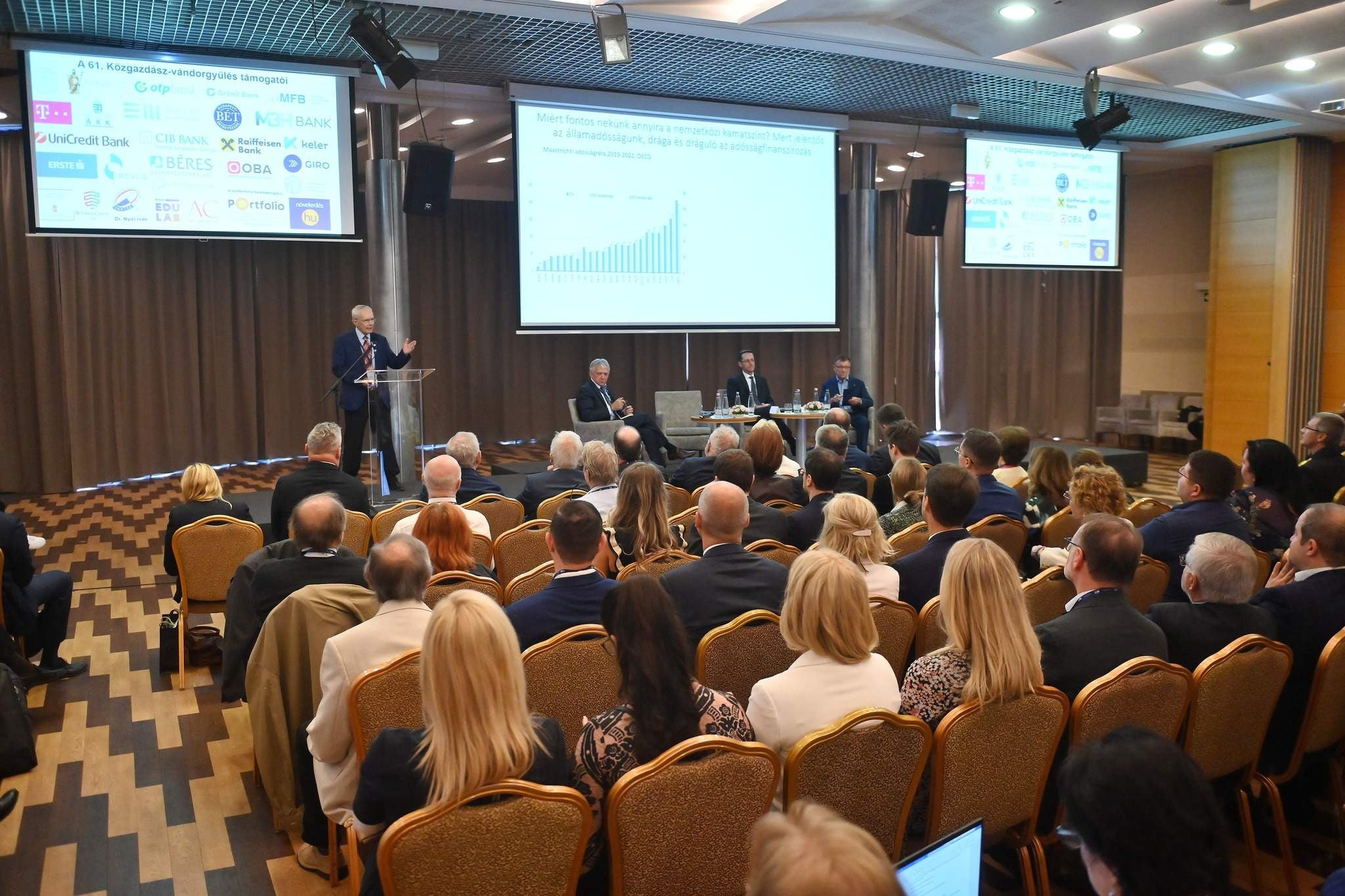 The conference was organised by the Hungarian Economic Association (MKT) in Eger between 21-22 September 2023. Over the two days, almost 700 specialists listened to presentations and panel discussions on economic issues within the framework of two plenary sessions and 16 sections. Together with the pre-recorded sessions, around 150 speakers, including those from Corvinus, shared their thoughts with the audience of the roving conference:
Péter Ákos Bod

, University Professor, Emeritus Professor of Corvinus University

, participated in the

opening plenary session

's economic policy panel discussion.
Zsolt Darvas

, Senior Research Fellow at Corvinus

participated in the session "The challenges of the European Union's budget in the light of the mid-term review of the multiannual framework – nothing to see here?".
Éva Pintér

, Deputy Director of the Corvinus Institute of Entrepreneurship and Innovation, chaired the session

"Artificial Intelligence in Finance – Business Challenges of Data Economy" and participated in the panel discussion alongside

Péter Bagó

,

 Head of the Corvinus Department of Innovation and Business Incubation and

Péter Fehér

, Director of International Relations.
Sándor Kerekes

,

 Professor Emeritus of Corvinus

gave a presentation entitled "Our sustainability achievements and the future" in the session "20 years in the European Union and the future – Development policy intentions and achievements".
Mária Csutora,

University Professor,

Director of the Sustainability Indicators Research Centre at Corvinus

chaired the pre-recorded session

"Our Environmental Policy in the web of EU expectations: lessons from 20 years of EU membership" and moderated the panel discussion, which also included

Sándor Kerekes

,

 Professor Emeritus of Corvinus and

László Szabó

, Director of the Corvinus' Regional Centre for Energy Policy Research
You can now watch both plenary sessions, all 16 on-site sessions and all 9 pre-recorded sessions, as well as photos and coverage of the event on the conference website. Here – and in the MKT's podcast channel – you can also find podcasts of each panel and presentations by the speakers.
The next, 62nd Roving Conference for Economists will be organized by the Hungarian Economic Association in Nyíregyháza between 5-6 September 2024.
Source: MKT/Corvinus