On 24 and 25 of March, we will award the diplomas acquired at the end of the autumn semester.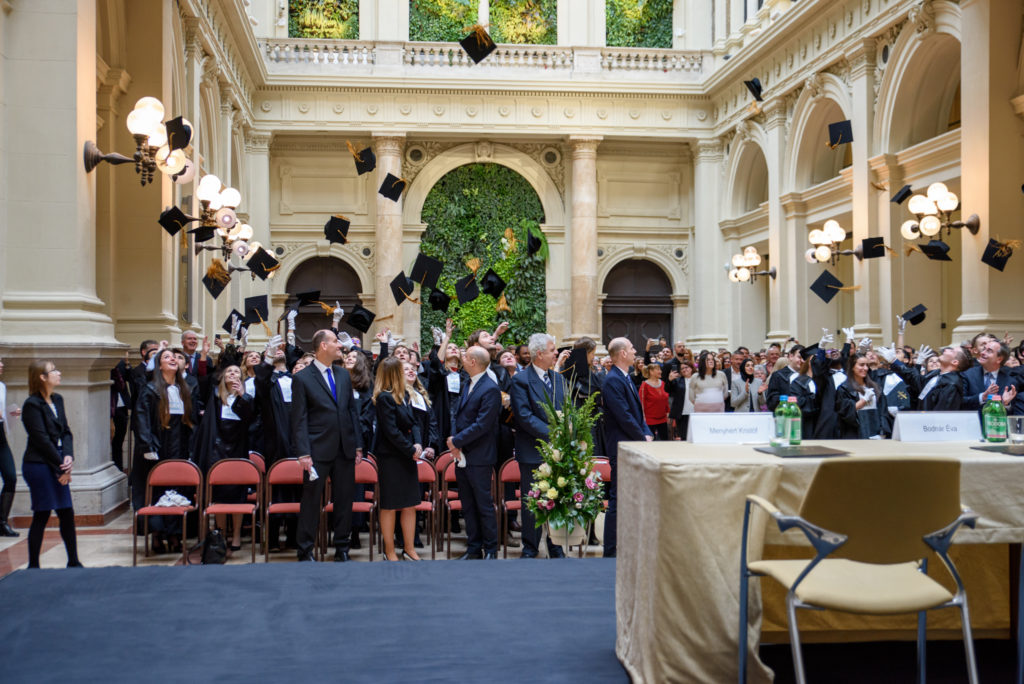 If future regulations allow it, the event shall be held in person in the University Hall. Graduates will attend the event in groups, based on their degree course. Students from several degree courses will be present at the same time.
The events start at 10:00, 13:00 and 16:00 on both days. We will provide our graduates with a gown, a cap and gloves, and two members of their family can also attend the ceremony in person. The event will be photographed, and the pictures will be shared with participants later.
The executive board of the University and the representative of the Student Union shall give their speeches during the graduation ceremony.
We will send the registration form in the second week of February to those who have passed the final examination. Students will have about three weeks to fill this in, and after assessing the registration forms, they will be informed of all the essential details, such as the exact programme schedule.
The event is subject to the University's regulation on the coronavirus. According to the current provisions, those who have a certificate or attestation of immunity (electronic or physical) may participate. Wearing a face mask is mandatory – except when giving speeches, awarding diplomas and taking photographs.