Although we still have two months until the deadline of application for admission to higher education programmes starting in September 2022, this time is actually not so long if we think about the abundance of available choices.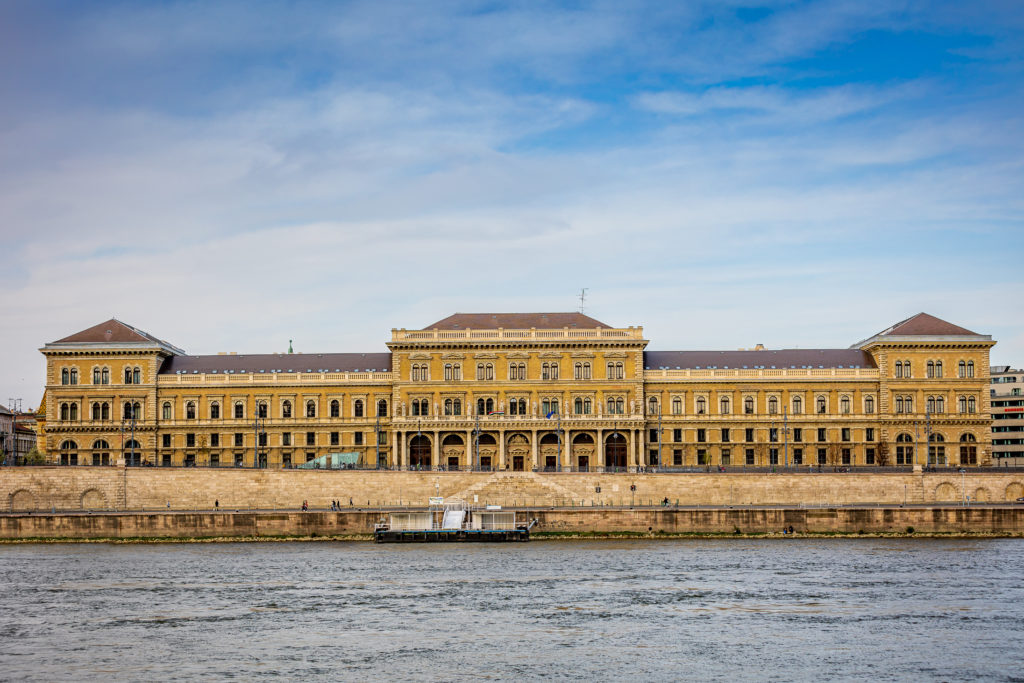 In Hungary you can choose from hundreds of programmes offered by hundreds of faculties at more than 60 state-recognised institutions of higher education. On the grounds of that, we checked the positions for which companies posted most advertisements, in other words, which skills are most in demand in the market, and which programmes need to be completed for these positions.
The situation in the job market changes relatively fast, however, it is worth looking at the positions and jobs for which various companies are continuously and permanently looking for people. From Profession.hu we learned that in Hungary the list of positions most wanted by companies had basically not changed for years, only the ranking is slightly different. The top 10 jobs in 2021, for which companies wish to hire people, based on the data of the market leader job portal are:
Shop assistant, cashier
Trained work
Programmer, developer
Material handling, loading
Book-keeping
Project management (primarily IT, building industry, manufacturing, engineering)
Machine operator
Administrator, document manager
Other skilled jobs
Sales representative
While there is no exact data on the qualifications expected by companies for the various jobs, on our request Profession.hu reported that for applications for book-keeping, material management and procurement, controlling, HR, analyst and consultant jobs, a degree in economics comes quite handy. 
It is easy to find a job with a degree in economics
The questionnaire module of the Graduate Career Tracking System (GCTS) has been collecting data about the status and job market situation of new graduates since 2010, with the help of an online questionnaire survey. This confirms, too, that a training programme in economics is a good decision.
Those who graduated from bachelor programmes in economics, and completed the questionnaire in 2018 reported that 46.92% of them were already working at the time of the completion of their academic requirements, 23.70% of them were hired after graduation at the place of their internship, and 27.47% found a job through job advertisements. In the case of people who completed master programmes, the ratio of those who were already working during their studies is even higher, 58.69%.
Based on the 2020 data of the Administrative Databases Consolidation, in which individual-level data stored in the Higher Education Information System (FIR) are connected in anonymous way to factual data stored in other administrative systems (National Tax and Customs Administration, National Health Insurance Fund, Ministry for Innovation and Technology and Diákhitel Központ Zrt. (Student Loan Centre)), it can be seen that people who graduated from bachelor programmes in economics in academic year 2017/2018 found a job within 1.39 months on average after graduation, but it matters a lot where they graduate from.
IN THE CASE OF SELECTING CORVINUS UNIVERSITY OF BUDAPEST, GRADUATES START WORKING IN LESS THAN A MONTH.
The majority of people who graduated with a bachelor degree found jobs in the competitive sector, most of them do legal, accounting, tax consulting activities, and many of them are sales representatives and book-keepers. In the case of those who graduated with a master degree, considering the occupations, they typically work as financial analysts, investment counsellors, marketing and PR administrators, economic analysts, as well as market researchers and specialists planning advertising and marketing activities.
It does matter from which university you graduate
We wrote about it earlier that the university where people complete their selected programmes might influence even the starting salary of new graduates. The practices and soft skills acquired at the university are very important when you want to find a job after graduation.
Miklós Pekoli is the senior digital media designer of the Mediashare global media and marketing provider company. He graduated from Corvinus University of Budapest in 2016.
"I applied for and was admitted to a finance and accounting bachelor programme, but later I changed for the trade management and marketing programme, then earned a degree in the marketing master programme", he told Portfolio, adding that when you are 18-19 years old, you do not really know what a programme covers, even if you read about it, you still won't know what to expect. It became clear for him at the University that finance was not for him. As he said, life in the student organisation played an important part in this, too. He was an active member of the Student Union from the first month of his studies, and worked for the Közgazdász magazine, of which he was the editor in chief for two years.
"During my active life in the student organisation, I got into numerous situations, which came in handy when I started to work. An interview situation did not cause any anxiety, since I got used to it, and a presentation in front of a bigger audience was not a problem, either", he noted. He emphasized, that the experience-based education at the Corvinus helped a lot, too, as he already had practical knowledge when he left the University.
"During the master's programme, group work was common, we learned quickly how we could work together with others in a fast and efficient way, and solve the problems that arise during joint work. We had to give presentations regularly, this came very handy in my work, since this did not cause me any problem. Project-based education was common, too. Actually, already during our university years, we gained insight into what awaits us after graduation, and we started to look for work with real work experience", added the former student of the University.