In October our university participated in the NHH International Case Competition in Bergen, Norway for the first time. Our team of four, Noémi Kopka, Mirella Fekete, Zsanett Őrsi and Márton Nyikos, became the winner out of 12 teams.
Zsolt Matyusz, Associate Professor at the Institute of Operations and Decision Sciences selected the students from the Cases on International Business Strategy course and prepared them for the competition.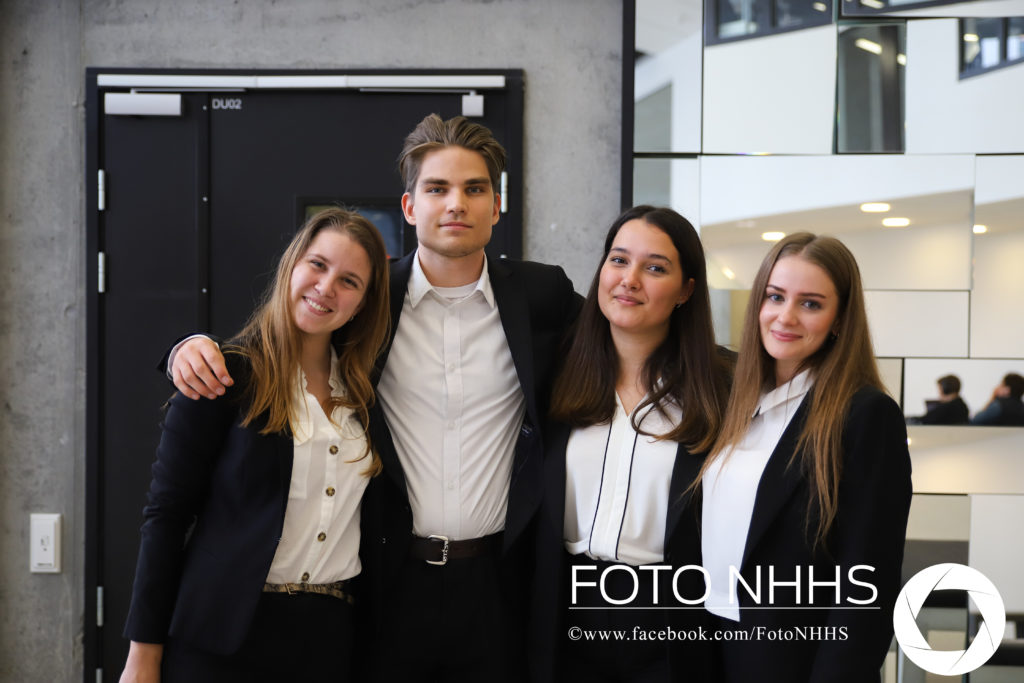 The case was given by Norway's Odfjell, a company involved in the maritime transport and storage of chemicals and other special bulk liquids. Although the industry and the company presented a complex problem, one of the key elements to our students' success was proper preparation.
"During the preparation, it was critical that the team assessed and learned about the Norwegian business culture and the values of the company in general, such as building on existing company competencies and resources, sustainability, and to base the solution on facts from reliable sources."
After having qualified from the division, our students made it to the finals together with the team from Alberta and the local team from Bergen. The thorough preparation had its effect, as the solution earned the recognition of the professional jury.
"The professional jury was very appreciative of our solution, in which we put a lot of emphasis on the company's core values and existing resources, such as an existing customer relationship, in order to make use of this to make our solution more feasible, and they also praised our slide show and presentation," the team members said.
"An essential part of our proposed solution was stable and feasible finances. "Several teams had problems with this, but Zsani put together the financial part so well that even the financial manager of the company could not challenge it," Márton Nyikos said.
The team agreed that they received proper training from their coach, from previous case-solving courses (Case Track), and especially from the Cases on International Business Strategy course, which greatly contributed to the success.
"The success was due to the Business Economics Pyramid, also known as the Case Track courses, which, I think we can say, were the most useful courses during our university years. They helped us develop both our professional and soft skills, and ensured that the team had the competences needed to achieve this result" reflected the team on the success.
We heartily congratulate the team and their mentor, as well as thank the other trainers and former competitors who contributed to the preparation!