The application was open to international students as well. The recruitment took place within the framework of the following program series.
Diplomacy Club Opening Night – 15th of September.
On 15 September, the College for Advanced Studies of Diplomacy in Practice (CASDP) held the opening evening of applications for its new Diplomacy Club program for international students. The event was attended by over 50 people who were able to experience what it is like to be a member of a professional college while taking part in games and parties related to Hungarian culture. Participants could try their karaoke skills and even taste traditional Hungarian food. The evening ended with a party until dawn, marking a milestone in the integration of international students at Corvinus University of Budapest.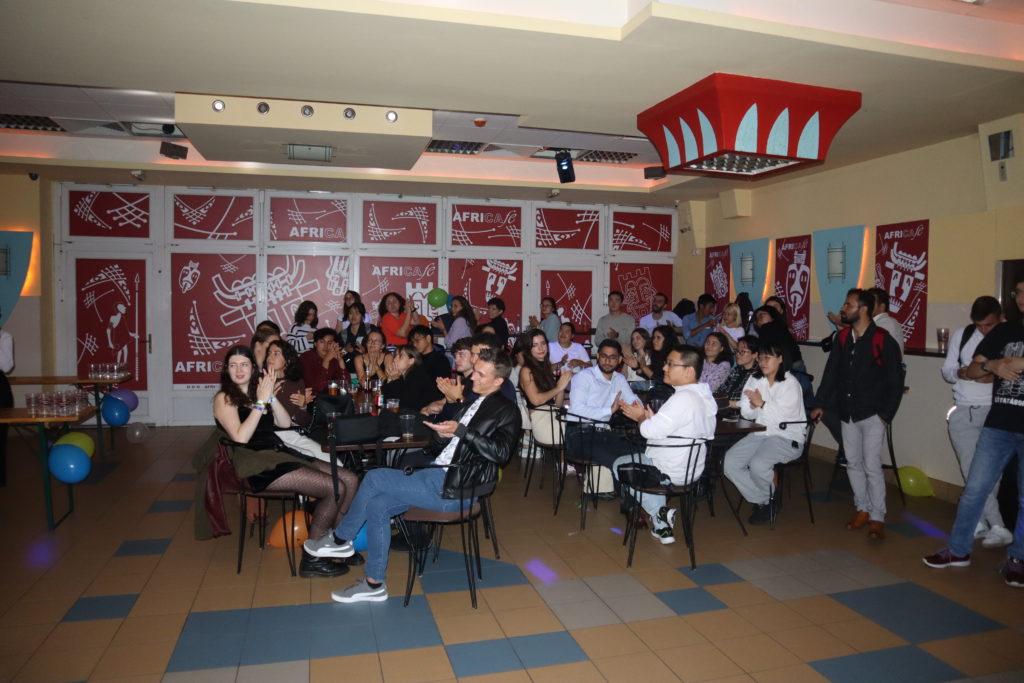 Is Colonialism Over? Roundtable Discussion by CASDP – 19th of September.
On the 19th of September CASDP held its first English roundtable discussion of the semester. During the event, four experts shared their knowledge of neocolonialism and invited 60 Hungarian and international students to reflect on the question: Is Colonialism truly over? After the event, the participants had the pleasure of continuing the discussion informally with Sumit Kumar professor.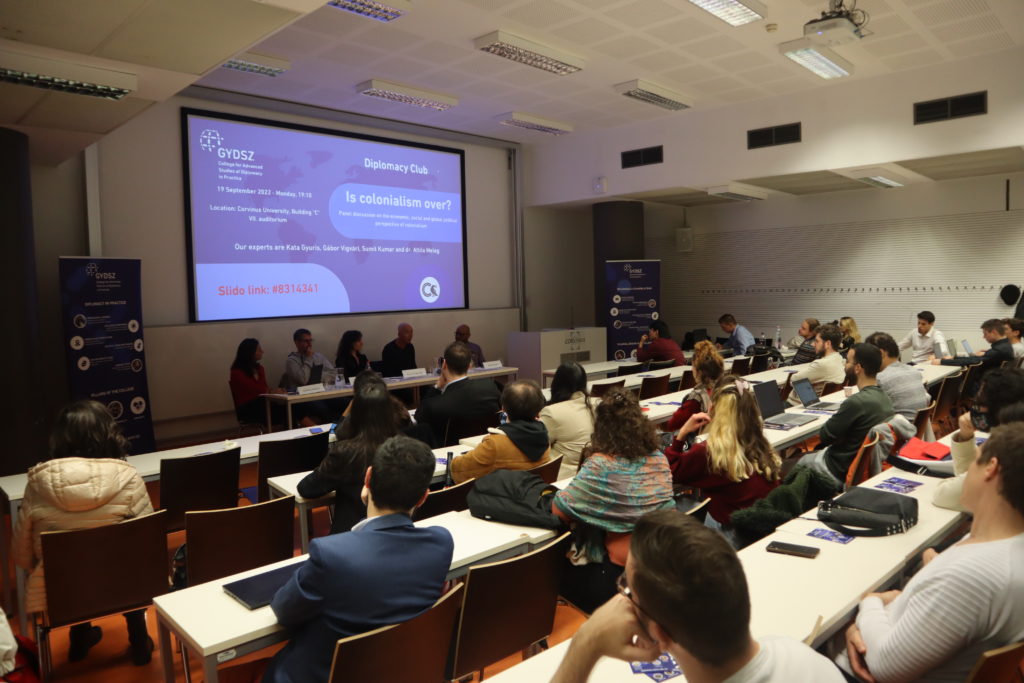 Diplomacy Club Application and Results – from 15th of September to 25th of September
In the first written round of the Diplomacy Club, 48 applications were received between 15 and 25 September. Applicants came from 34 countries and 5 continents, with the highest number of applicants from Asia (20) and Europe (17), as well as from the Americas (6), Africa (4), and Oceania (1).
In the second, oral round, 35 candidates advanced. Interviews took place on 30 September and 1 October at the university. We had a strong field, most of the applicants were very interested and enthusiastic about career opportunities and development.
In the end, 22 international students were accepted into the Diplomacy Club.
The participants come from 19 countries and 5 continents: most of them are from Asia (9 participants) and Europe (7 participants), as well as from the Americas (3 participants), Africa (2 participants), and Oceania (1 participant). The program brings together 9 undergraduates, 11 masters, and 2 Ph.D. students.
Toast for the New Members of Diplomacy Club – 6th of October
The new program of CASDP: the Diplomacy Club started on the 6th of October. On this occasion, we welcomed the 22 new members of the Diplomacy Club at a formal reception. Later we continued the night at the Rajk Udvarbál, where our foreign members could also experience how students of colleges for advanced studies party. The programme was opened by Martin Rimóczi, President of CASDP, and András Attila Végh, Coordinator for External Relations of CASDP. The new members also received their gift package from the Corvinus University of Budapest. We are looking forward to the first semester of our international program and we are happy to welcome our new members!