What are the benefits provided by the CEMS degree?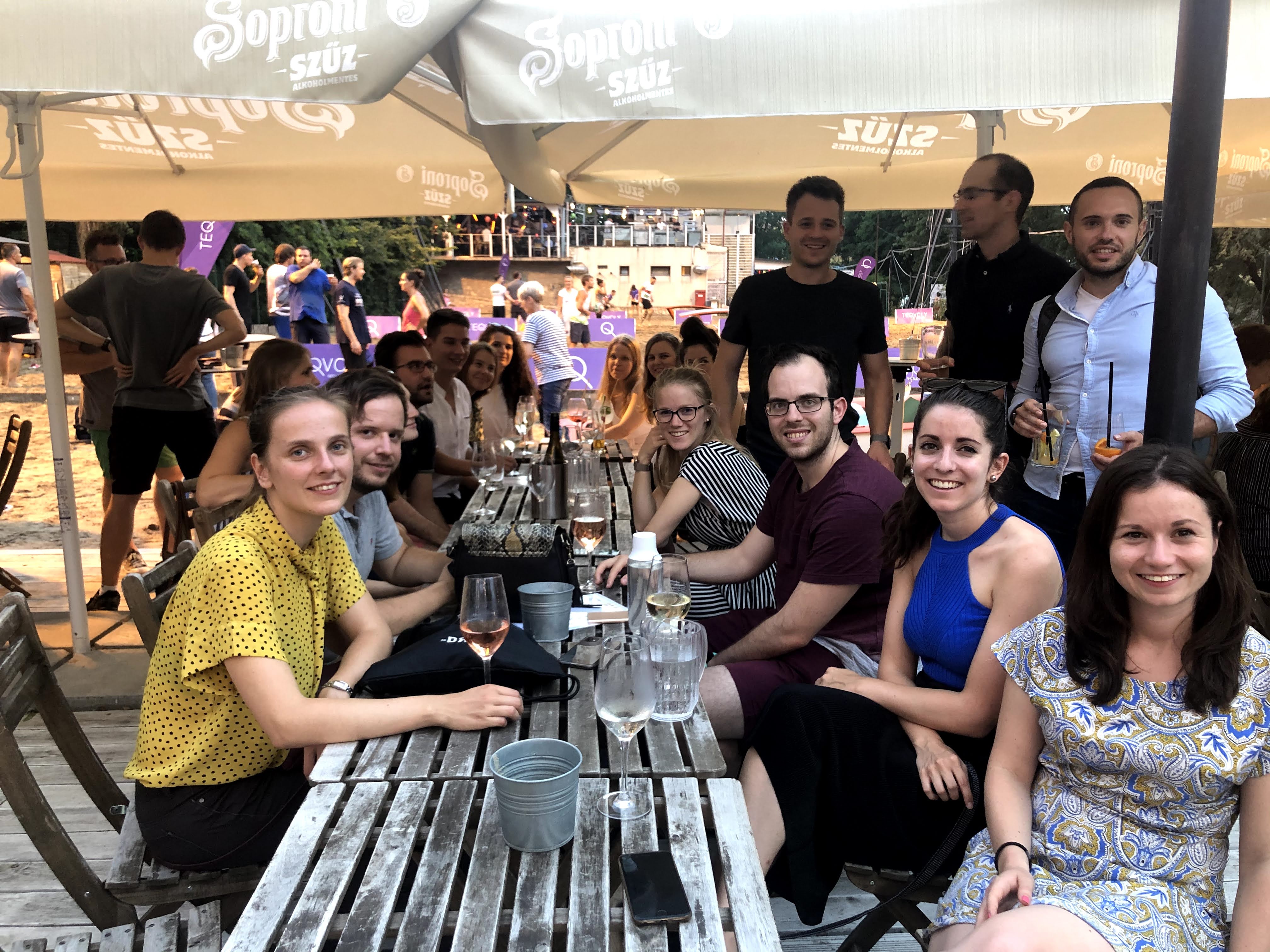 Csaba Bakos graduated from ELTE University in applied economics, then, as a member of the Rajk László College for Advanced Studies, he heard about a training system in which it is easy to spend one semester at one of the top universities of the world as a guest student. This is why he applied for admission to the Management and Organisation Master's programme at the Corvinus University of Budapest, where he joined the CEMS programme, and first spent half a year in Vienna, then had an internship in London. He is 30 years old now, and works in Deloitte's office in Budapest. We asked him in what way the experiences collected during his university years helped him, what it was like to work for a prestigious consulting office in England, and why the semester spent abroad was so important for him.
How did you get to know the CEMS programme?

Before applying for admission to a Master's programme, I was looking for a possibility that would give me more than a university degree. I heard about this programme first in the Rajk László College for Advanced Students, where older students already attending this training told me about it. I immediately took an interest in the possibility of spending a semester abroad, and as I made more inquiries about it, I found that it would be possible to get to universities that are recognized at international level, too. I started to attend meetings where I could ask questions from already graduated students, and it was obvious that I would apply for the programme.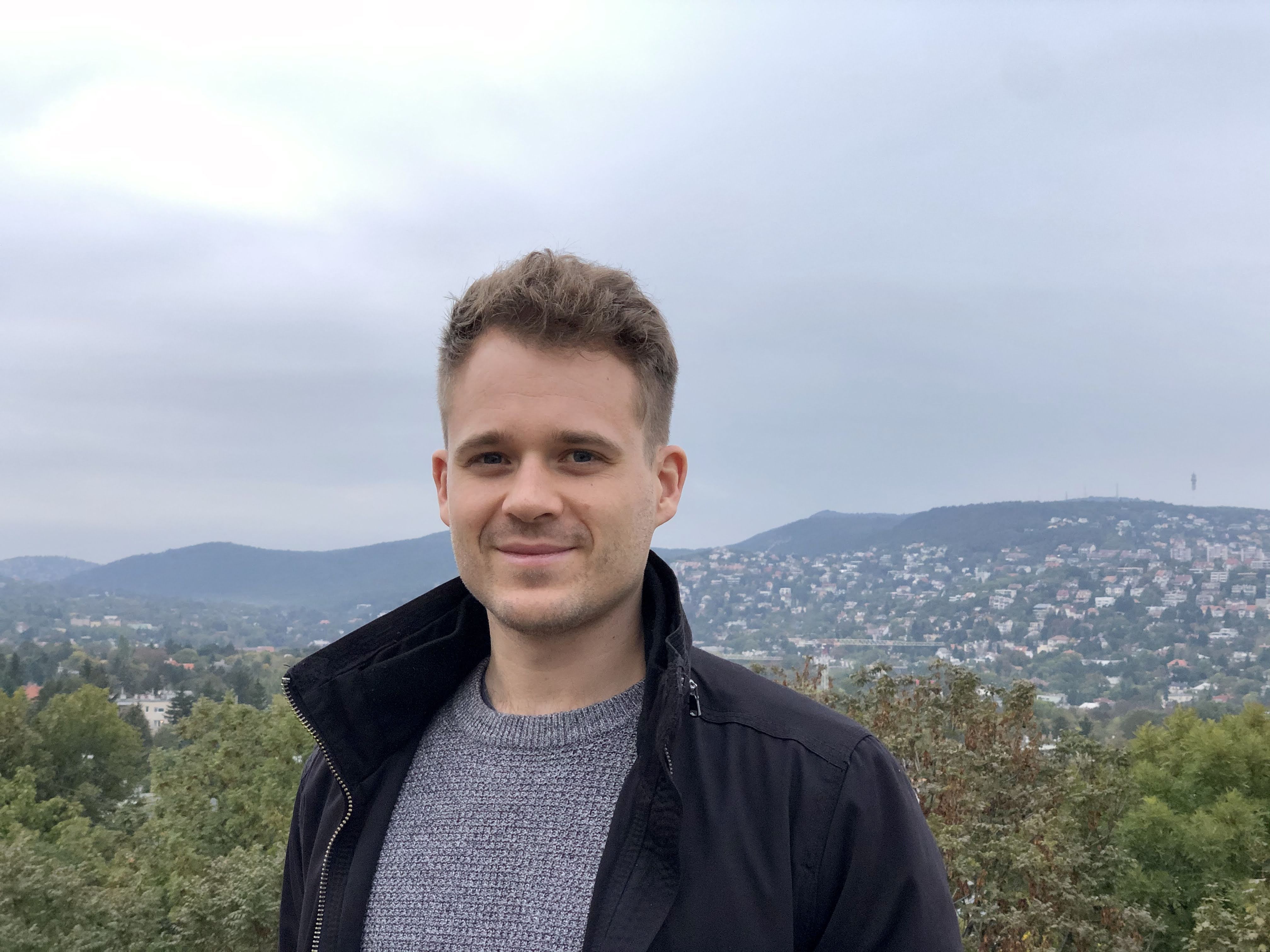 In what way did the CEMS degree give you more?

The feeling that I was close to the best education I could possibly access gave me confidence. There is a picture in our heads that the Harvard, the Yale and other big American universities are the top, but you can get close to this maximum level through the Corvinus and the CEMS institutions in Hungary, too. The active community also matters a lot.
When somebody comes from a different background and has a different debate culture, we have to learn to understand and cooperate with each other.


How were you able to attend the Master's programme at the Corvinus and the CEMS training at the same time?

I managed, but it required deliberate planning, so I always had to reach agreements with the CEMS Office and the Hungarian and foreign teachers, too. At the beginning of the semester, I compiled my syllabus in a way that a proper balance could be maintained among oral and written exams and the materials to be submitted.

It often happens that there is a course to complete in Hungary while you are abroad, and if you cannot sit for the exams from abroad, graduation may be delayed by half a year or even a year. There is a little room for maneuver, though, you can do several subjects in parallel on-line. For instance, now there are subjects in which I could sit for the exam from abroad, too, but it would have been impossible 3-4 years ago.

Did you know right away which university you wanted to visit during your semester abroad?

First I was attracted by the Universities of Tokyo and Singapore, but later I decided I would rather stay within Europe, and the Vienna University of Economics and Business was wiling to admit me, so I finally spent my foreign semester in Vienna. Similarly to a number of CEMS universities, they have a good position in the standard rankings. In the assessment of The Economist, they had the 5th strongest management Master's programme in the world in 2019, and they had the 9th position in the ranking of the Financial Times.

What was the language of the training?

I went to a German-speaking country, but all the trainings at the CEMS are in English, and this was the case in Vienna, too.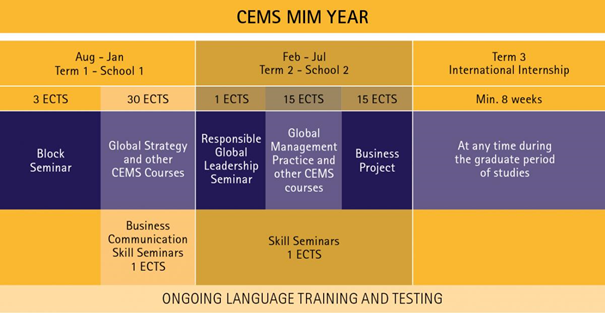 What did this half year give you?

One of the key points about the CEMS is that it builds bridges between university trainings and companies. We made a lot of visits to companies, and a lot of competent specialists were invited to our lessons, One of our teachers, for instance, was a consultant at Roland Berger for many years, so when he talked about strategy management, he was able to use practical examples to demonstrate the right way of thinking in specific situations.

We often went to the field, to companies, for example we visited the china factory in Vienna. At Henkel we were told how they had developed their product using the washing capsule, the production cost of which was lower, while they were able to sell the product at a higher price.

In the case of the CEMS, an internship abroad is also required for the degree. How was it in your case?

In the last semester of the University, I only had one or two lessons, and I started to work for Deloitte in Hungary. At the start, I indicated to my managers that I wanted to work abroad, too, for at least three months, within the next one year, and they said they would approve my request if I show a good performance. Then a few months later I had the chance to work in the office in London, and the three months turned out to be nine months and a very useful practical period.
And if you had not had this job at Deloitte, how would you have found an internship?



There are lots of possibilities, and luckily the network of connections is so strong that you have a wide choice of such positions. A lot of job offers are uploaded to the cems.org website and CEMS Alumni Platform, and large partner companies always reserve places for CEMS trainees. These are fixed positions and the companies accept that the CEMS students are replaced in every three months. During the lessons we often meet employees or even managers of companies, so we can inquire about possible trainee positions. The third option is to ask other CEMS students and find out where they spent their internship, and what was their experience with this or that company.

How were you able to finance the CEMS training?

It is an enormous help that you do not have to pay for the CEMS fee at the Corvinus, as it is usually a very high amount at foreign universities. As to other costs, you have to pay EUR 500 to cover the registration fee and other items in multiple instalments. The accommodation and everyday expenses during the term are significant amounts. I think it is worth saving up money for that either in a job during the university years or in a summer job. It is obviously expensive to live abroad, but all in all it is the same as a semester in the Erasmus programme. I applied for scholarships at the Corvinus and got the Erasmus support, too, and I found a student hostel in Vienna where Hungarian students get a discount. I am lucky anyway, because I could count on the support of my parents, too.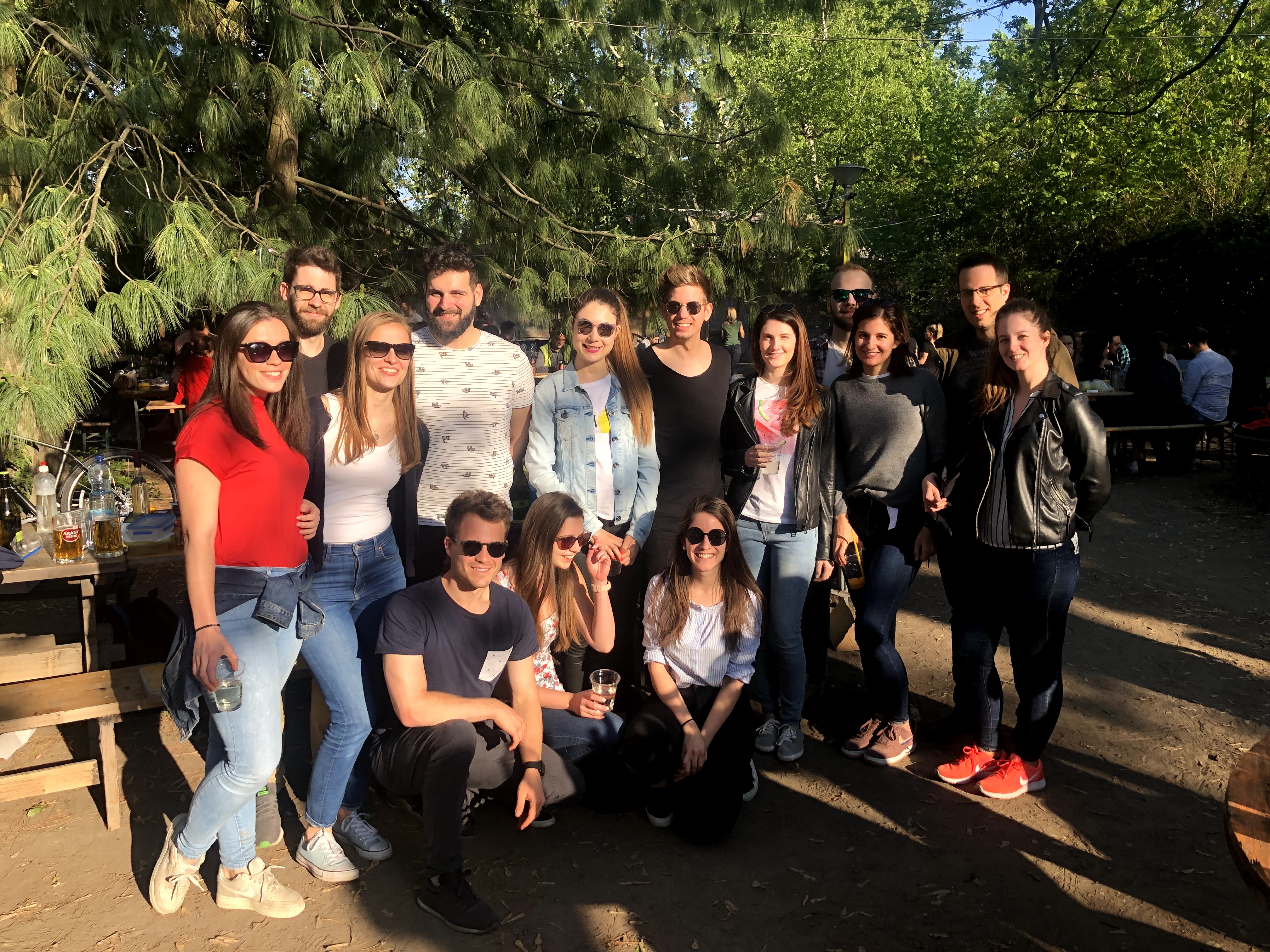 How can the CEMS degree help you in finding a job?

As an employee, you should try and differentiate yourself from other applicants, and a CEMS degree adds a strong brand to your CV. It will also provide you with the connections that make it easier to find an ideal working environment, and you will have a better chance at job interviews.


Presently you are active in the alumni organisation, too. What do you do there, how can you keep the community together during the epidemic?



Because of the epidemic, we have to think twice before we organise anything. One of our programmes, for instance, is called Alumni Mixer, which is a four-course dinner, where you eat each course at a different table, so you always sit with different people. We were able to reorganise this event and held it outdoor, limiting the number of participating young people, but we feel that during the period of the coronavirus epidemic we have rather limited possibilities to organise any event.

As long as the weather is nice, we organise outdoor events every month, and have a larger programme in each quarter. The easiest programmes are having a beer and cooking outside, but we are trying to come up with more serious events, too. One of our evenings was led by a psychologist coach. Everybody was painting, and at the end of the evening, we talked about interesting self-knowledge issues through the paintings. We will soon have an event in Várkert Bazár, related to the exhibition titled "Legends of Budavár".

Written by. László Tucsni, the original article is available on the Economist Online student blog.