Our first interviewee is Alexandra Béni, who is pursuing her academic career as a PhD student
In our next series of articles, we present interviews in which we asked doctoral students and alumni why it is worth participating in the programs offered by Corvinus. Our first interviewee is Alexandra Béni, who is pursuing her academic career as a PhD student at Corvinus University after completing her bachelor's and master's degrees in Communication and Media Studies.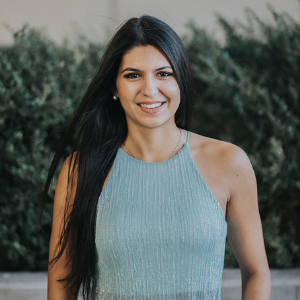 In what field, on what topic do you research and publish?

In my dissertation, I examine Africa's media representation in online news, primarily in terms of visual framing. In a broader sense, I deal with media representation research, visual communication, and the linguistic aspects of political communication.


What can a doctoral student get from the Corvinus Doctoral Schools program?

CDI programs can prove to be an ideal choice for all those who are receptive to academic life and envision their daily lives in a supportive environment with a variety of tasks. Doctoral students can develop their skills, build their network of contacts and publish their research within the framework of domestic and international projects along the research-education-knowledge development axis.


My personal favorite, though, is the opportunity to help (my personal favorite, however, is the possibility of helping and possibly influencing students on the way that we ourselves have done.


Who would you recommend the program to?

Doctoral training requires a high degree of commitment from students. It's a kind of lifestyle that one either falls in love with or considers a complete stranger. Doctoral program is a great choice for those who are interested in an academic, teaching career, or simply fall in love with a topic they want to explore in depth. However, it can also be interesting for those who want a busy, varied life. Doctoral students have the opportunity to perform on a number of fronts (learning, teaching, research, conference participation, publishing, mentoring, project participation, etc.), thus guaranteeing the color of everyday life.


What kind of relationship can be established between a student and a supervisor?

In order to successfully complete doctoral studies, it is essential to choose a supervisor who will help the doctoral student with his or her experience and knowledge. For me, the word mentor best describes this role, which also refers to the strong relationship of trust that develops through working together. I see my mentor, Dr. Réka Benczes, as a model for both professional and an individual.


For what purposes did you come to the doctoral program?

A year before applying, I realized that I was imagining my life in an academic, teaching-research career. This made the decision clear. In addition, I have a huge thirst for knowledge, which focuses not only on my chosen topic, but also on many other social science issues.


What has the PhD training given so far?

In a word, a vocation. At Corvinus University in Budapest, I found the career path I wanted to pursue. Beyond personal and professional development, it is essential to mention human relationships. In addition to the friendships, they are accompanied and accompanied by mentors who guide the receptive students with sincere openness and support, thus leaving a valuable mark in their lives.


What is your best Corvinus experience?

The first thing that came to my mind was the traditional KommKarácsony event of the former Institute of Behavioral Sciences and Communication Theory (now the Department of Communication and Media Studies) because I believe it perfectly describes the essence of the institute. We always close the fall semester with a small celebration where faculty and students gather together for a good cause. In addition to the delicacies and the lotto, I would like to highlight the informal conversations with the instructors, which are a great example of the open and supportive environment that characterizes the course.



If you had to describe your training experience in a single key sentence, how would it sound?

I have every opportunity to be complete and become an expert on an important, beloved topic!

The application period begins on April 15, 2021 and runs through April 30, 2021. If you would like more detailed information about doctoral training and the specific possibilities and requirements of the elective courses, you will find a detailed descriptiont at this link.