The accounting escape room, the stock market game, and the lecture on mental health by Father Ferenc Pál were among the great successes.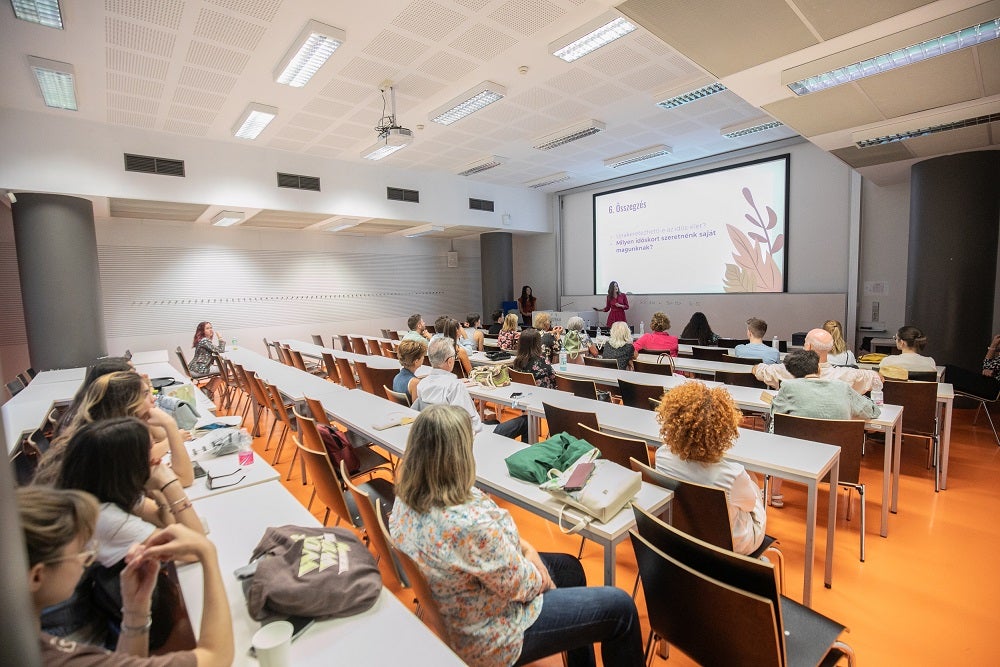 The diversity of Corvinus' offerings at this year's Researchers' Night was reflected in the wide range of activities, from AI topics to campus tours and geopolitics. As part of a series of EU events to promote research careers, the university attracted almost 300 visitors on 29 September in a competition of 2,500 programmes at more than 200 venues in Hungary.
Several of the Corvinus sessions were covered in the press, including an enthusiastic and spoiler-free review of the accounting escape room in the popular newspaper Origo, which published a storey entitled 'A company's chief accountant is kidnapped and the €50,000 ransom is demanded'. As the author puts it, "the room's greatness lies precisely in this: it offers real puzzle-solving thrills with a seemingly 'dry' topic, and makes an exercise based on otherwise abstract knowledge literally tangible and tangible."
And one of the leading economic newspapers, Economx (former napi.hu) has attended to Charles McFerren's presentation on the FTX cryptocurrency exchange scam and interviewed the speaker in its article "They wouldn't have gone bankrupt if they had followed the rules". In it, the financial expert stated that "it is the complete failure of corporate controls that happened to the FTX exchange, and following the rules could have prevented bankruptcy".
Many of the programmes held at Corvinus will be covered and published in written reports in the coming weeks, so that those who did not have the opportunity to attend in person can get a taste of the Researchers' Night. There will be articles on topics such as the stock market game, the relationship between mathematical thinking and artificial intelligence, and a presentation on mental health by Father Pál Ferenc. A presentation on the metaphors of old age is already available: The third age or the secret to successful ageing.
Thank you to our colleagues for donating their time, knowledge and energy to the Researchers' Night, and for contributing to the public's first-hand experience of the results of Corvinus research. See you next year!