20 former students recalled their Corvinus years at the meeting.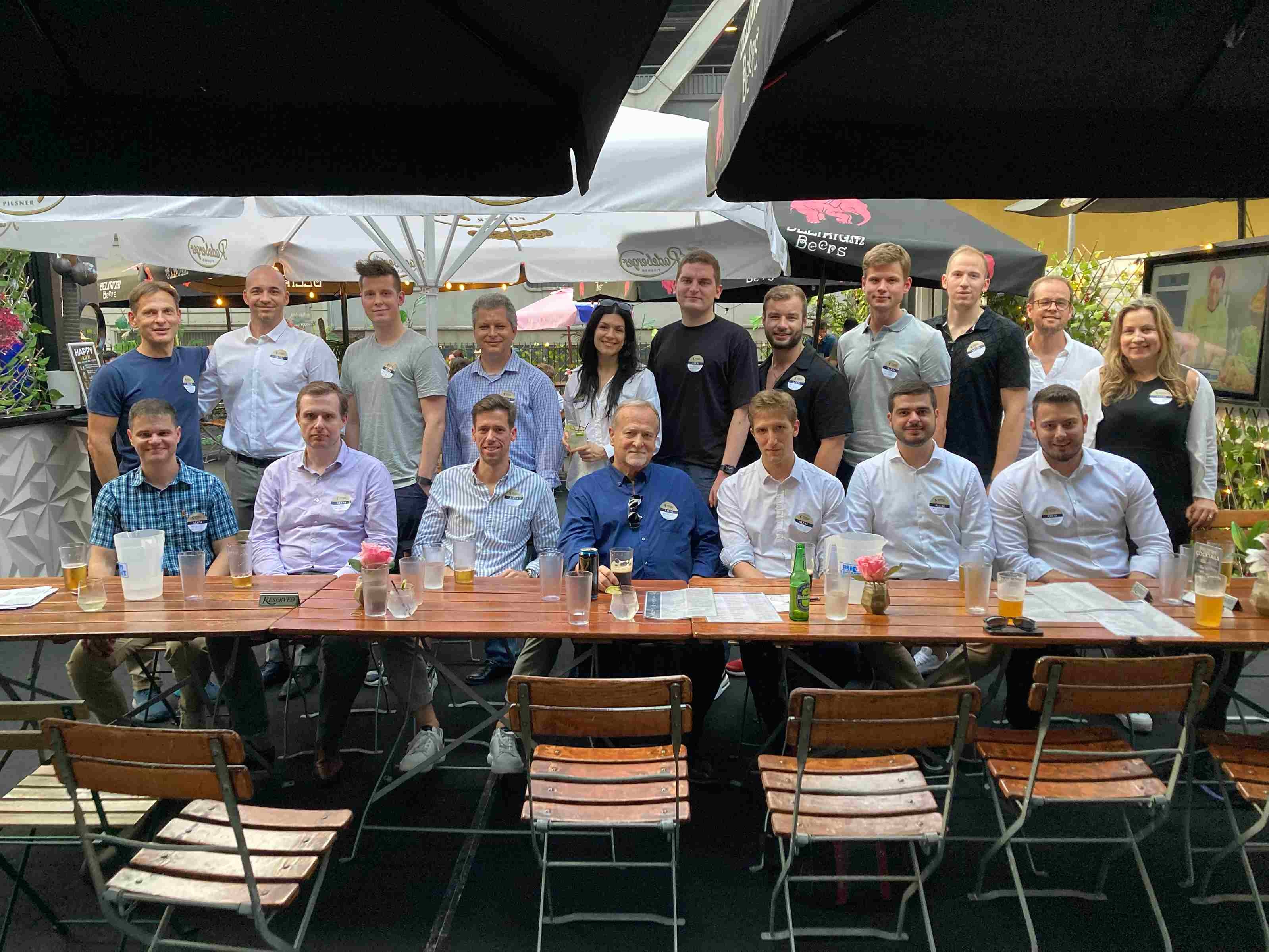 Wherever you are in the world, you are never far from fellow Corvinus alumni! Testament to this is the recent alumni gathering in the Big Apple, where a group of nearly 20 gathered to exchange experiences with peers from their alma mater.
This was certainly one of the largest social gatherings of Corvinus alumni overseas in recent years, with representatives from as early as the class of 1988 to fresh graduates from the class of 2021! Among them both senior professionals and junior staff, from major business consulting companies including Morgan Stanley, McKinsey, Deloitte and KPMG, financial institutions, marketing agencies, IT service providers, governmental and higher education institutions, representing not only Hungary, but international alumni constituents too, from the likes of Georgia and Ukraine, to name but a few.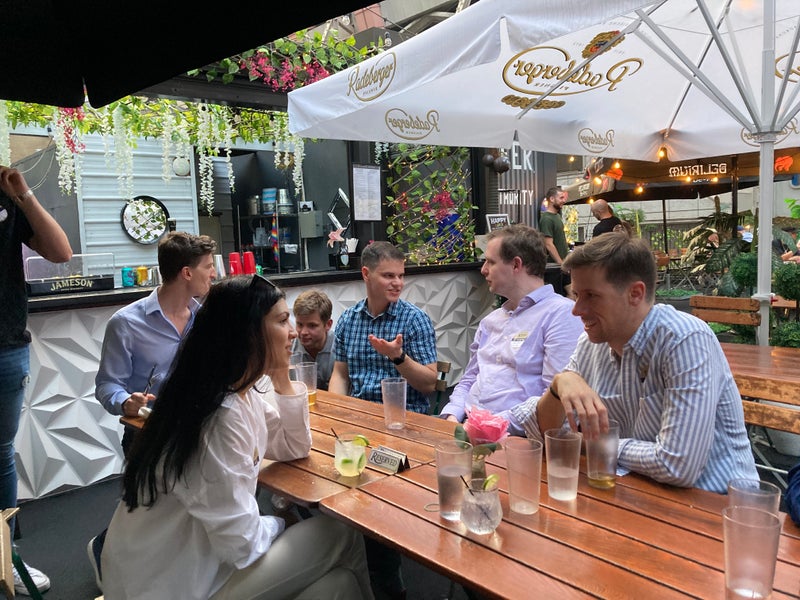 Meeting in Midtown Manhattan on a quaint rooftop terrace, Serge Sych, Vice President for Stakeholder Engagement, shared with the group the latest news from their alma mater, highlighting key elements of the ongoing strategic planning and the much-anticipated, new, state-of-the-art Ménesi campus developments. This event also provided an excellent networking opportunity, our alumni were able to share their career journeys, what brought them to the USA and the impact of a Corvinus education on their stories of success.
It is very encouraging to see how enthusiastic the group were about working with the new Alumni & Careers team here in Budapest to build a Corvinus alumni network in the United States and setting up an alumni chapter in New York City later this year.
With a series of successful alumni events having taken place across three continents in this past quarter, there will also be ample opportunity to get involved as an alum here in Budapest this Fall too, so stay tuned for details of upcoming events and alumni news!