This is not the first time Michael Thate has visited Corvinus, as he has been working with the Corvinus Centre for Business Ethics for several years. He is spending two months as a visiting professor at the Corvinus Institute of Advanced Studies this academic year.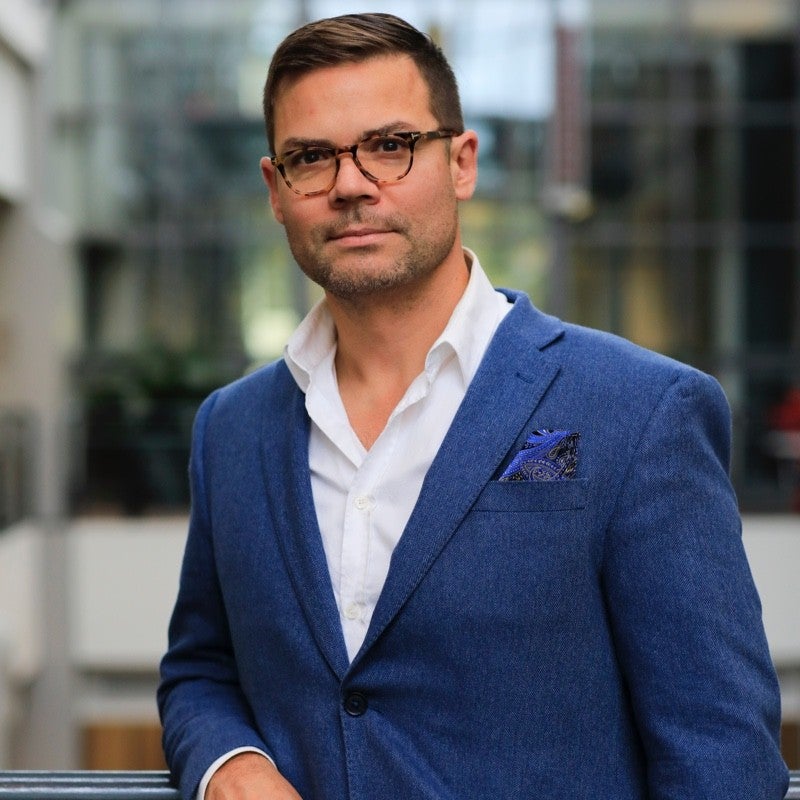 Michael Thate, a lecturer and researcher of Princeton spent a month in Budapest at the beginning of the academic year on a CIAS non-resident visiting professorship, and will return to Budapest for another month next spring. During his short stay in Hungary, he worked on an ongoing research project on the value of human life from a legal and economic point of view. A case study through which this issue is analysed looks at the financial compensation of the families of the victims of the 9/11 terrorist attacks. On the one hand, this is of course an impossible mission, since no amount of money can replace lost loved ones, yet the question of the quantifiability of human life inevitably came up in the litigation that followed the tragedy.
"I think it is a very complex and complicated question, but undeniably, in the capitalist world we live in, we are in a sense putting a price tag on human life," says Michael Thate, who is currently seeking to approach this complex issue from historical, ethical-philosophical, economic and regulatory perspectives.
He said that the month he spent at CIAS gave him a new perspective on the legal aspects of the issue. The researcher sees big differences between public policies in the US and Europe, which he says largely determine the way in which a country views the value of human life.
He will spend another month at the University next spring as a visiting professor on a CIAS fellowship, which he is looking forward to, especially for the inspiring discussions with researchers of the Institute and Corvinus. His collaboration with the University dates back to 2017, as the Corvinus Centre for Business Ethics and the Princeton University Faith and Work Initiative have been working closely together for years. A joint volume of study papers edited by Michael Thate and László Zsolnai, Professor of Corvinus University has also been published recently, exploring the place and potential of human values in business.
"Globalisation will present us with more and more ethical dilemmas," says the researcher. "Take the brands we love most, for example. Apple, which is one of the top 10 brands in the world, is known to have exploited nature and used child labourers in third world countries. How should I approach this issue as a consumer? Should I throw away my MacBook and my iphone, which otherwise I love to use?"
Michael Thate has been in Budapest several times, but he says it was only during his recent stay that he was able to really experience the uniqueness of the city. "Culturally and intellectually, I think it's a very exciting place. I loved sitting in cafés and bars late into the night, reading my book with a glass of wine. My other favourite evening activity was listening to violin concerts at the Liszt Academy".