Jessie Labov has been an Associate Professor of the Institute of Marketing and Communication Sciences and a Research Fellow of CIAS since February.
In our series, we introduce international guest researchers working in the CIAS Research Centre. Jessie Labov arrived at the University as a CIAS guest researcher, and it was the positive research community that convinced her to stay.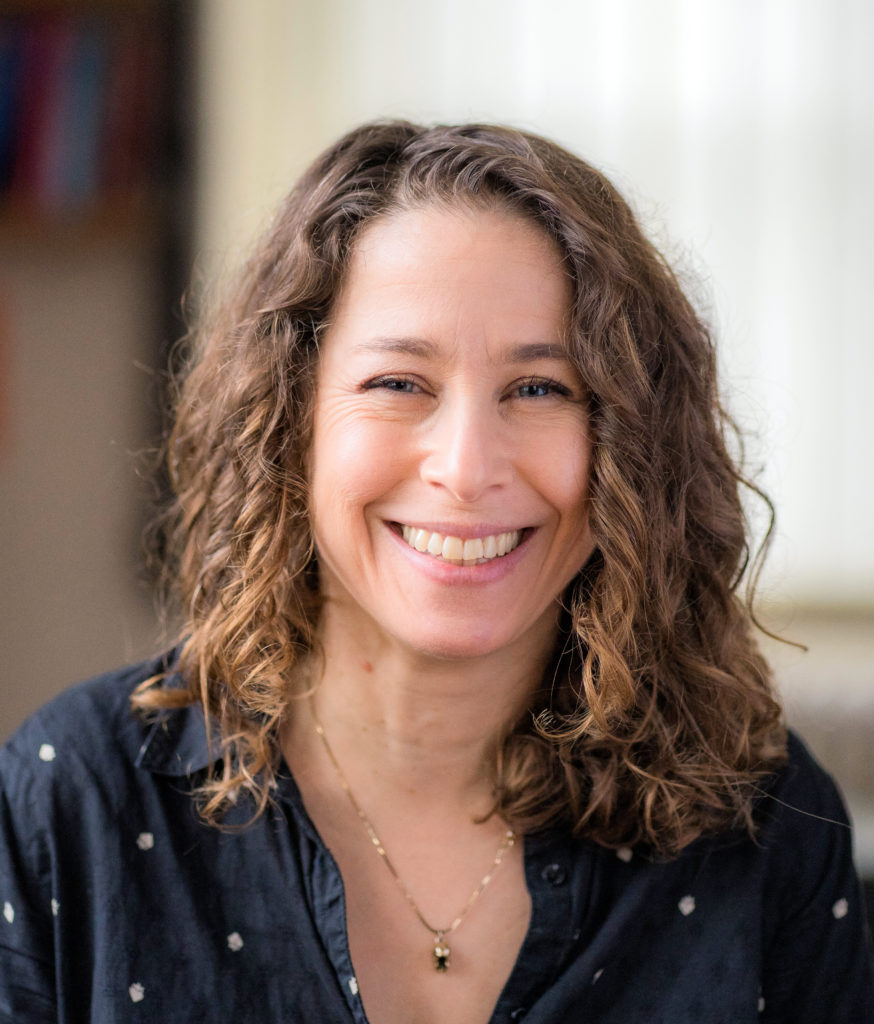 'My story is a typical American backpacker student story', says Jessie about her research interest in the Central Eastern and Eastern European region. She was a university student when the Berlin wall came down, and she and her fellow students immediately went to see what was on the other side of the wall. She travelled around Poland, the Czech Republic and Hungary, then returned to America, to graduate school, and decided to study this region as a researcher.
She obtained a humanities degree in the United States, but later, as a researcher, she was always interested in topics on the border between humanities and social sciences. Her focus is on migration patterns and emigrant communities.
She researches emigrant communities that went to the West from Central and Eastern Europe in the 20th century, especially the relation they have with their old country and the region. She primarily works with the method of text analysis, using archival notes and documents. This method is usually used in literary fields, but Jessie started to use it in her research in the social sciences. In addition, by extracting data from various archival documents, she attempts to draw a quantitative picture about the institutional life of emigrant communities in earlier decades, and how much they maintained their relations with their old countries.
Because of this topic, she has visited the region several times, during her years as a graduate student, she conducted research in Poland, then, in her post-doctoral period, in Serbia. In the meantime, she returned to Budapest every now and then, either as a tourist, or to attend conferences. 'The truth is that Budapest has always been my favourite city in the region'. In 2007, she joined a research group that was based in Budapest, where she met her future husband. Because of this she returned to Hungary more and more often and for longer and longer periods. After they got married, they lived in the United States for a few years, then in 2015 she moved permanently to Budapest. Since then, they have been raising their son in their home in the 7th district, often go hiking in the Buda hills, and love to walk in the city in the evening or to visit museums. Because of her son's new hobby, Jessie has tried wall climbing, too.
She applied for the guest researcher programme of CIAS on the invitation of Zoltán Szántó. 'My Hungarian colleagues had told me a lot of good things about the CIAS researcher community, and I was not disappointed', she says. At CIAS she found a lot of overlapping areas between her research and the work of other professors, so she got more embedded in the work of the research centre during her first semester as a guest, and was glad when the opportunity arose to stay at the university afterwards, too. In addition to her research, she teaches in the Communication and Media Sciences Department. In teaching, her biggest challenge is how to make her lessons equally interesting for students with more academic focus and for students who are more receptive to practical skills.
'The Corvinus students are absolutely outstanding, both the Hungarian and the international students. I enjoy teaching them', says Jessie about her experiences in teaching so far. As her position is research intenstive, Jessiehopes that later she will be able to involve the most talented students who are interested in her topics in her research as well.
Photo credit: Jessie Labov