The AXA Research Fund supports academic projects that contribute to better understanding global risks in health, environment, socioeconomics.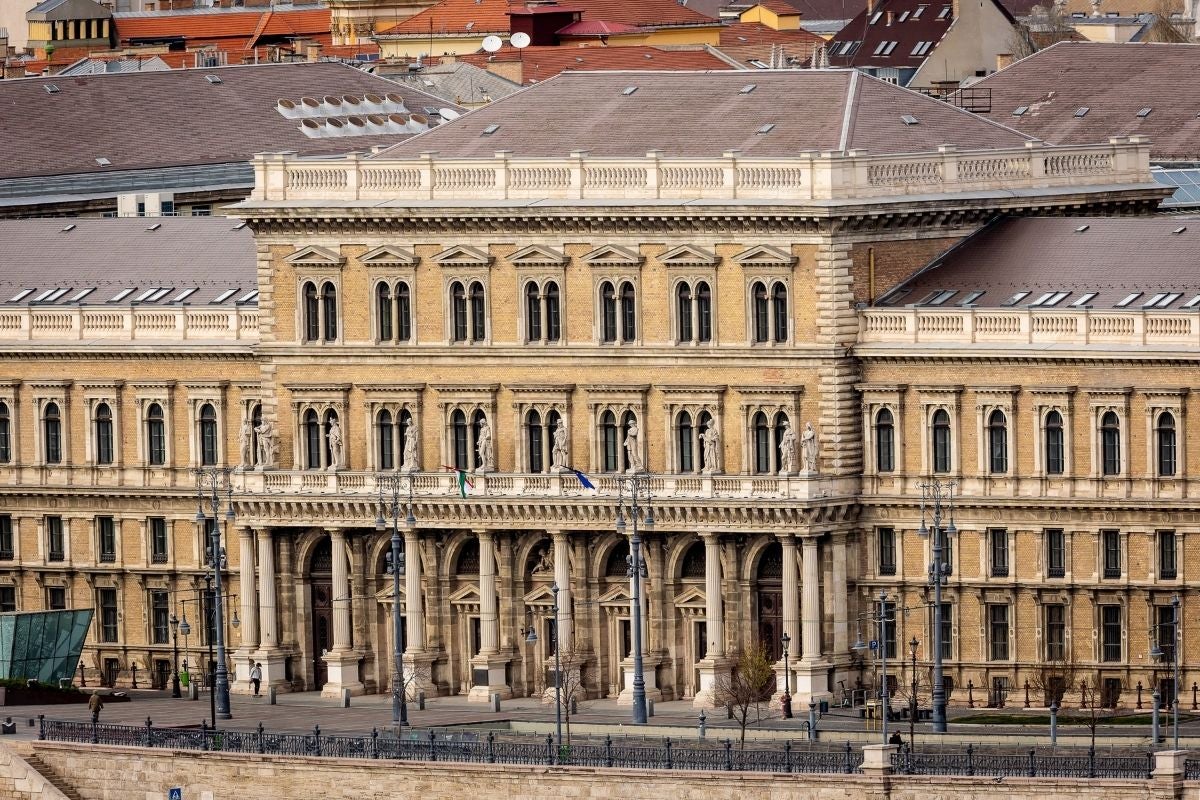 The AXA Chair is a highly selective funding scheme intended to support significant advancements in the development of a research area within a host institution in line with the institution's long-term strategy. It aims at creating a full-time academic position in the host institution and fostering a step-change in the career of the appointed AXA Professor.
The AXA Chairholder is expected to spend their full time in the host Institution, and their publications will be issued in the name of the host institution during the chair duration. At equal level of excellence and transformational potential, preference will be given to institutions hiring a Chairholder from another Institution – but not necessarily from a foreign country.
The AXA Chair is awarded for a period of 5 years (maximum). Up to 200 000€ per year can be allocated. The prospective Chairholder is expected to be PhD + 10 years minimum.
Only one person per institution can apply, so please inform the ERGO (ergo@uni-corvinus.hu) of your intention to apply as soon as possible.
The application is made in two steps. First, you must express your interest, which shall be indicated through an online application platform by the ERGO team member, who is the official institutional contact, the latest until October 5, 4 pm. This requires the candidate's data, a short CV (3 pages) and the research program's title and description (3000 characters including spaces). Full applications shall be elaborated by 20 November.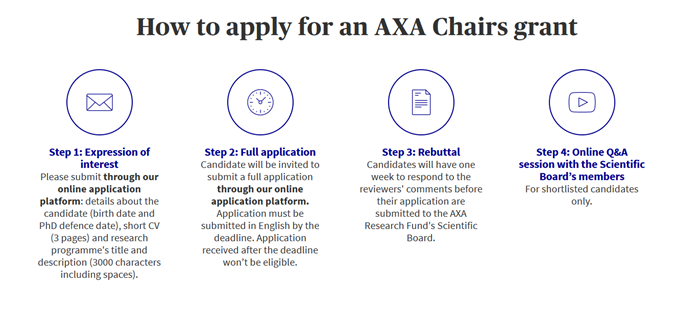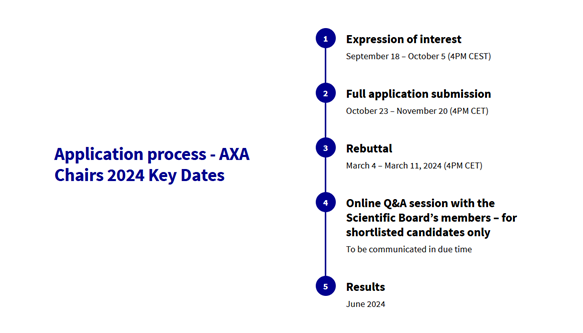 Only research projects with relevance to the below list will be considered for funding:
Climate and Environment
Health
Adaptation to Longevity and Aging

Air Pollution and Health implications

Inclusive Health & Healthcare

Mental Health & Neurogenerative diseases

New Technologies Solutions applied to Well-being, Prevention, & Personalized

Health

One Health / Planetary Health

Prevention and Management of Infectious Diseases & Epidemics

Prevention and Management of Chronic & Non-Communicable Diseases
Socioeconomics and New Technologies
You can find more information on the website and in the application guidelines.
The funded AXA projects are presented here.
If you have any questions or would like to submit an application, please contact ERGO team at ergo@uni-corvinus.hu.