The business idea of Máté Albrecht and Félix András was born during a mobile phone game with friends, based on betting and the excitement of betting. This has led to the creation of Betme Gaming, an online platform that offers sports betting and gaming to users. Their service is now available in over 50 countries around the world and has tens of thousands of downloads. In last year's Proof of Concept Competition, Máté and Félix won both financial and professional support of HUF 800,000 for their idea. We talked to Máté about last year's concept competition and their successes since then, and he also gave some advice to the competitors of the Proof of Concept Competition 2021/2022, launched by the University again.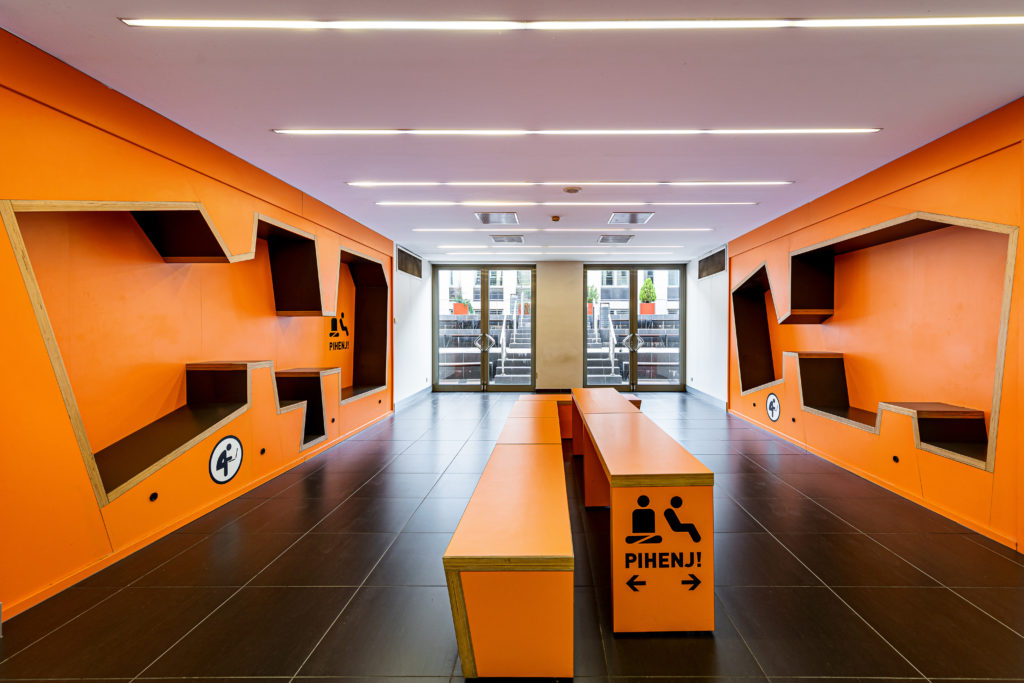 You were highly successful in the 2020/2021 Proof of Concept Competition with your Betme eSport project, which has since grown into an innovative business. How did the concept start and what form does the service take now? 
My founding partner and I had known each other for years and had been thinking about different business ideas for some time. Someone once suggested that we could play a mobile game for money. After the game, we felt that it was more exciting for everyone, so we started researching if there was this type of service on the market. We couldn't find anything similar, just different groups and forums where you could play for money and win money. There seemed to be a demand for it, because many people in all groups tried to organise such events, but unfortunately they did not succeed, because there was little trust in the organisers and the level of organisation was low. That's when we started to think more seriously about how we could make this a commercial solution. The app is now available in more than 50 countries and we have a user base of tens of thousands, with nearly fifty thousand downloads. 

During the PoC, in addition to mentoring, you were also awarded financial support of HUF 800,000. How do you think the mentoring and support helped you most in developing the idea further? How did it help you realise your vision? 
The competition helped us develop our idea in more detail, thanks to the mentoring provided by Corvinus. It also contributed to a deeper understanding of our market by giving us the opportunity to purchase additional market research and papers, which proved very useful in positioning the app.

What results have you achieved since the first Proof of Concept Competition closed? 
The app is now ready and available in the most popular stores, currently in Europe. To date, nearly 50,000 people have downloaded the app, giving us a user base of tens of thousands. We are still very much in the early stages, but fortunately our vision is shared by OXO Labs, who have joined us as investors. We are in the process of recruiting 6 new employees and are now planning to launch larger scale marketing campaigns. We are also implementing further improvements to make the app even more user-friendly.

This year, the OXO Labs incubator will invest HUF 42.4 million in your business. What is your vision for the future with this support? 
The evolution of the application from MVP (minimum viable product – The Editor) status is definitely one of our main short-term goals, as for us it will determine how much our users want to use our service. In addition, we are currently expanding our team to improve the efficiency of our business and speed up processes by being able to handle a significant part of our operations in-house. In addition, the main focus will be on international expansion and market validation. In the industry we want to enter, this will be a very capital-intensive process, where online marketing will play a key role, so we are devoting significant resources to this. 

The PoC Competition, starting in the 2021/2022 academic year, will also be open to last year's winners in a separate category. Are you planning to participate again? If so, for what purposes? 
We would definitely like to take part, because we came away from the previous competition with a lot of good experience. We believe that with such an early-stage startup, every opportunity should be taken to prove the project's worth again, and a competition like this is a great way to do that. We also heard a lot of interesting projects in the previous round, and we hope to hear some more this year. 


What suggestions do you have for Corvinus students who are now applying? What initial difficulties should they look out for, how should they build their project, how should they build their project team? 

What we strongly recommend for new applicants and projects is to check the application requirements on an investment company's website, as it can provide a lot of useful information about the most important things to do to develop a project (e.g. what is the specific problem, the solution, proper market analysis, business model development, financial plan, etc.). 
In the beginning, we spent a lot of time developing the idea and doing market research, which helped us to find out what the real market demand was and what services were already on the market. 

It is very important to have the right person with the right expertise to build a team, but it all depends on the right mix. After all, if the team has too much knowledge in similar areas, but lacks knowledge in other areas, the project will not be successful. It's important to know the strengths of everyone and to tailor tasks accordingly. A good tactic for this can be the internationally much talked about buzzword "H-H-H": Hustler – Hacker – Hipster division. The Hustler is responsible for the business side, the Hacker for IT and the Hipster for looks. 
We also encountered a lot of obstacles that made the project difficult, but these are the moments when you shouldn't give up and if you believe in your idea, you have to find a solution. Unfortunately it can be very difficult at the beginning, but if you are determined enough you can do it. 
Have a good idea and want to follow their example? Apply for the Proof of Concept Competition of Corvinus University of Budapest and win millions for your idea! 
 
For details, click here!