Back to main page
Diplomacy Club – Opening Night
Are you interested in diplomacy and international affairs? Do you fancy belonging to a great community, where you can freely exchange your ideas?
---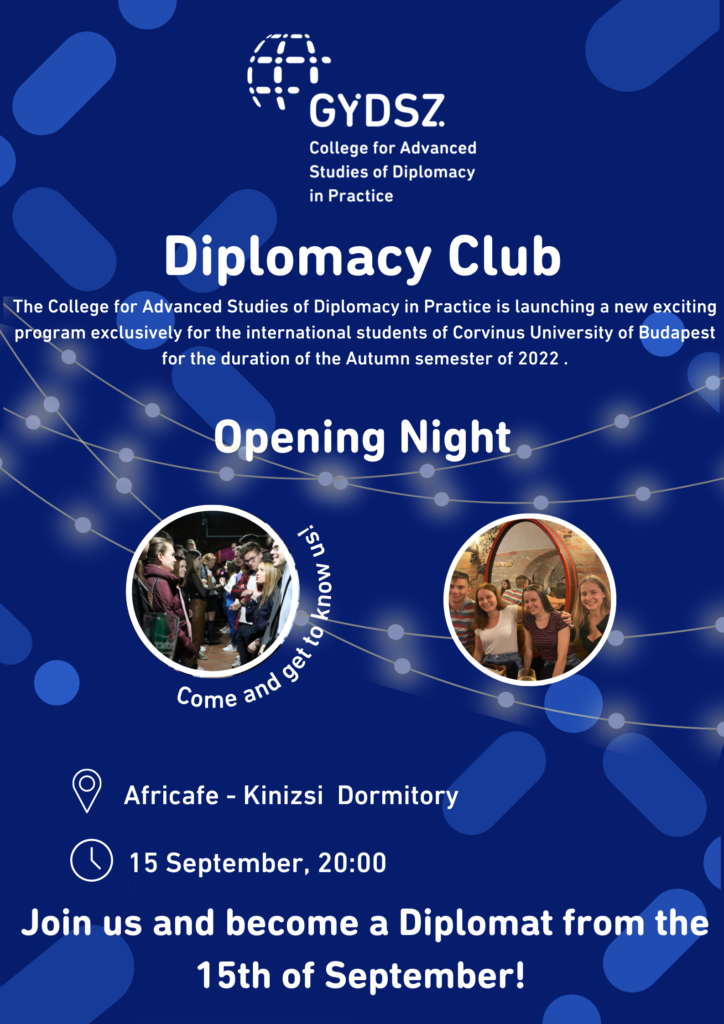 CASDP's Diplomacy Club was created especially for foreigners, who would like to participate in discussions about international relations, diplomacy and the news of the world.
If we got your attention, fill the registration form below and come to our very first event at 20:00 15th September 2022 organized in Africafé – Kinizsi Dormitory!
Exciting games and fantastic drink discounts are waiting for you and you can also learn more about CASDP and Diplomacy Club.
Shsssh! If you are among the first 50 people registrating, you'll receive a free drink coupon!
The application for the Diplomacy Club program will open on the 15th of September through a Google Form, so stay tuned and don't miss any of our programs!
Follow us on social media: