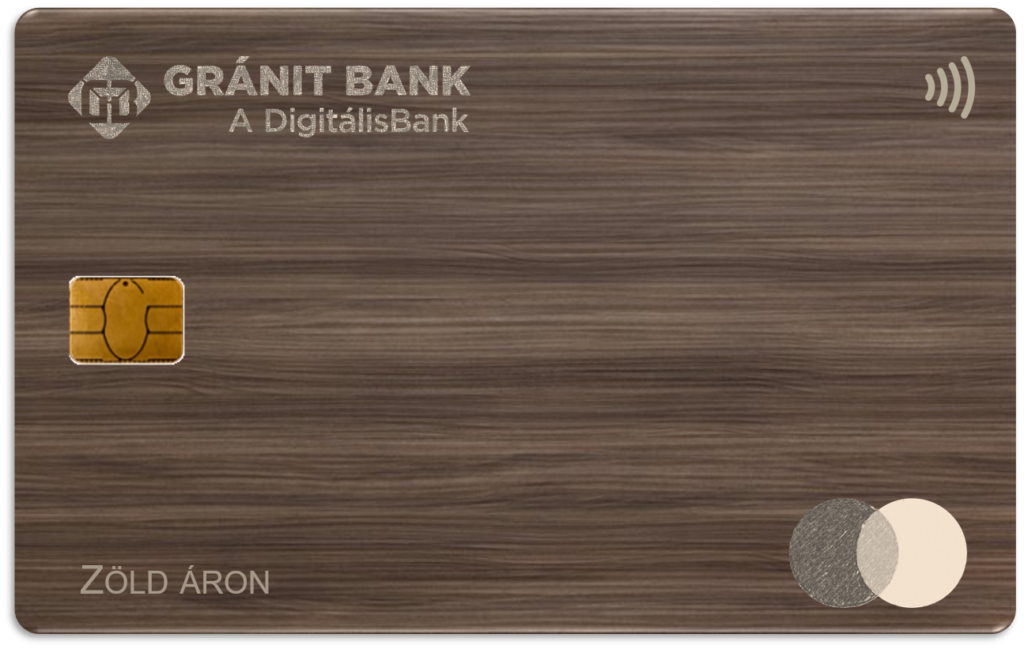 Benjámin Forgács, won in the Card Design category with a wooden bank card design.
The Digital Welfare Program's Fintech Design Competition gave higher education students, as members of Generation Z, the chance to design the digital financial solutions of the future.
A Corvinus student of Business Informatics, Benjámin Forgács, won the Card Design category with his wooden bank card design based on sustainability. At this year's Fintech Show, the award was presented by Péter Erdős, Head of the Bank Card Business Unit, representing GRÁNIT Bank.
This bank card design is already raising awareness of the growing importance of sustainability in our lives. It sends a message to the world without words that it is important for the user to represent sustainability in their daily life – this is the concept that was rewarded by the jury.