In the spring semester, fourteen Corvinus students were able to participate in the official internship program of American Corner Corvinus.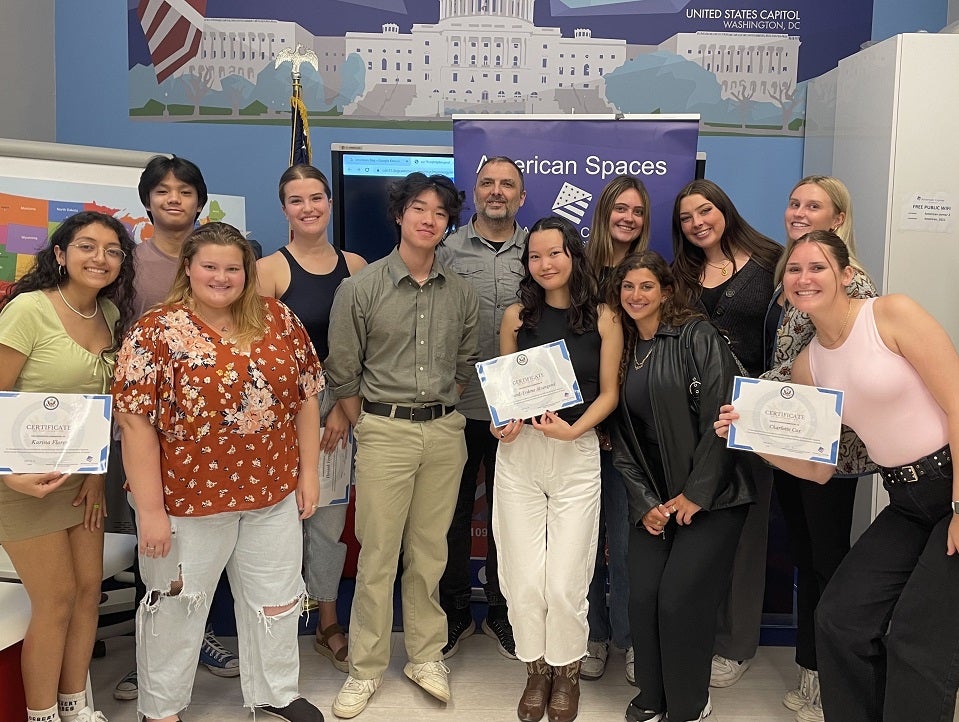 The American Corner educational, cultural and information center has been operating in Building S of the Campus since 2009 within the framework of the agreement of mutual understandings between the Embassy of the United States of America and the Corvinus University of Budapest. In the high-tech center, which has recently undergone complete modernization, Hungarian and American students studying at Corvinus have the opportunity every semester to participate in a special internship program recognized by the US Department of State.
The interns accepted in the nine-week program are involved in the work of the center both in person and online, organizing events, creating promotional and social media materials related to the programs, and holding interactive high school lectures, for which American Corner provides special trainings.
During the spring semester of 2023, 14 Corvinus students managed to get into the program and
during the official Internship, the interns held 46 different interactive presentations for 1,492 high school students. At the end of the program, the head of the American Corner, Ferenc Maurer, presented the students with official certificates certifying successful completion.