Back to main page
5th International Family Firm Conference
Competing for talents with multinationals: Why is family business "a good place" to work for?
Date: 23 May 2023
Venue: Corvinus University of Budapest, Building E , Lecture Hall III – hybrid event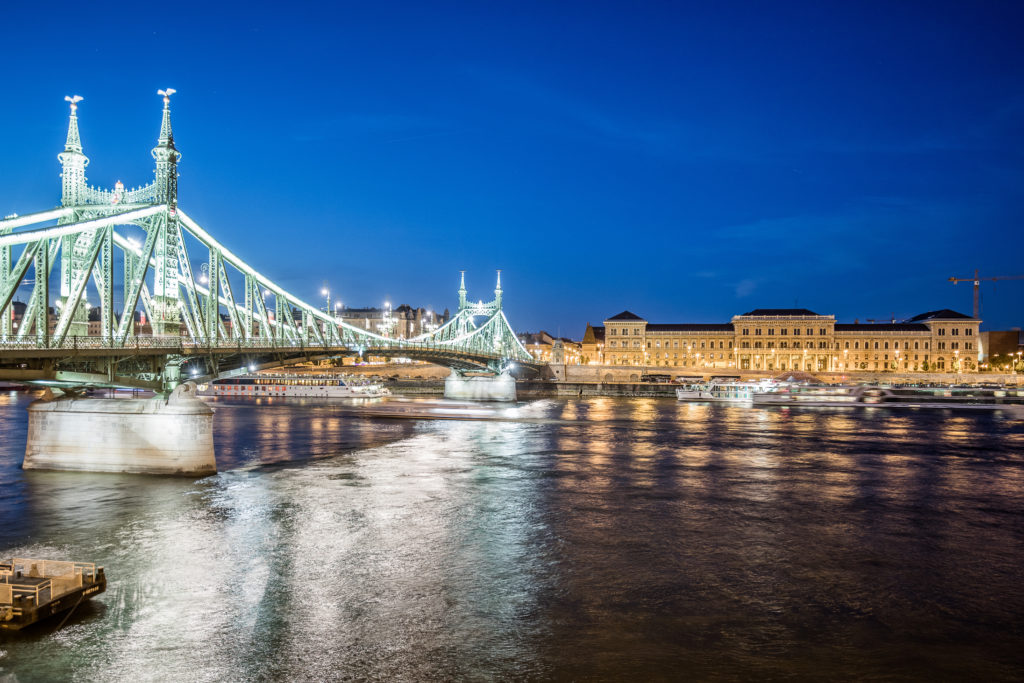 Applications for on-site participation are now closed. Registration for online participation has been extended until May 19.
How can domestic family businesses, typically much smaller in size, compete effectively with the local subsidiaries of multinationals in the labor market? How can they recruit and retain talent in the long term when their fame, market share, and, very often, financial resources are more limited than those of their big-name competitors? How is this further complicated by the glass ceiling problem so common in family businesses, where non-family managers at almost every level of the organization may undervalue their career prospects, assuming that the top positions will always be filled by members or friends of the owning family anyway? These questions can be relevant in any part of the world at any time. But four factors make their examination particularly critical in Hungary now:
the employment figures of the country remain close to the maximum possible;
a halt to the demographic downturn is not expected any time soon;
the balance of the labor force moving in and out of the country is in deficit, both in terms of quantity, skills, and experience;
there is also a serious labor drain from the high intensity investments of multinational companies, often state-supported.
Although in this environment David's chances against Goliath are even slimmer, the examples of some family-owned companies in Hungary and abroad show that with an inclusive and empowering leadership, a unique, positive, value-centered organizational culture, professional HR systems, and not least the direct or indirect influence of the owning family, this seemingly unequal struggle can be reversed. Our conference will focus on them, as well as on researchers and practitioners in the field, and will reflect on questions from the audience.
As in previous years, this year's event is open and free of charge to family business owners, family and non-family member managers, researchers and interested university students, as well as to government representatives and professional service providers supporting family businesses.
08:15-9:00 Registration
09:00-9:10 Opening and welcome addresses (Dr. György Drótos Associate Professor, Corvinus University of Budapest and Prof. Dr. Reinhold Mayer Member of the Board, Péter Horváth Stiftung)
09:10-9:30 Lecture: Prof. Dr. László Palkovics (Chairman of the Board of Trustees, Foundation for the István Széchenyi University) – The role of family companies in the Hungarian economy. (co-author of the lecture is dr. László György, Commissioner of the Hungarian Government)
09:30-10:10 Lecture: Dr. Robert Omagbemi, Group Level HR Director at Handtmann Service GmbH &Co. KG – HR challenges of a family firm in Germany and in Eastern Europe
10:10-10:40 Lecture: Gabriella Szécsi, Managing Director of BI-KA Logistics and László Pálmai, CEO of BI-KA Dynamics – How to recruit and keep critical workforce at a Hungarian family business in the rapidly changing logistics industry?
10:40-11:00 Coffee Break
11:00-11:30 Lecture: Tamás Déri, Owner and CEO of Tensi Holiday and Tamás Déri Junior Director – How to prosper a family business in the domestic and international markets with committed management and workforce?
11:30-12:00 Lecture: Zoltán Sütő, Owner and Managing Director, Griff Gentlemen – Maximizing the contribution of HR to the success of a family business
12:00-12:30 Lecture: Dr. György Drótos Associate Professor, and Dr. Éva Vajda Senior Assitant Professor, Corvinus University of Budapest – Professional HR practices at a family business. Is this a paradox or the only way forward?
12:30-13:45 Lunch Break
13:45-14:15 Lecture: Sándor Baja, Managing Director of Randstad Hungary – How to promote your family business in the labor market?
14:15-15:00 Podium Discussion: Best practices and avoidable failures in the recruitment and retention of talents in family businesses
15:00-15:20 Coffee Break
15:20-15:50 Lecture: Szabina Tomán, Chairman of Toman Lifestyle – Women entrepreneurs in family businesses
The language of the event is English and Hungarian, simultaneous interpretation will be provided for both languages.
Participation in our conference is free of charge, but is subject to registration. Our budget is limited, so if you would like to support the work of the Corvinus Center of Family Business, you can do so by transferring your donation to the bank account below. If required, the University will issue a certificate of your donation. Thank you!
BUDAPESTI CORVINUS EGYETEM
11784009-22229896-00000000 (OTP Bank)
Please include the name of the Centre ("Corvinus CSVK") and the following ID in the communication: PT03D1100T
In the case of transfer from abroad:
11763842-01079885
IBAN: HU20 1176 3842 0107 9885 0000 0000
SWIFT(BIC): OTPVHUHB
Name: BUDAPESTI CORVINUS EGYETEM -EUR
Currency: EUR