Back to main page
Budapest Eurasia Forum 2020 E-Conference
The Budapest Eurasia Forum 2020 E-Conference is the second event of the Budapest Eurasia Forum event series, held online.
---
The Budapest Eurasia Forum series began its journey in 2019. The Conference reflects to MNB's efforts towards increasing its involvement in the international dialogue and enhance the professional cooperation among various members of the economic community.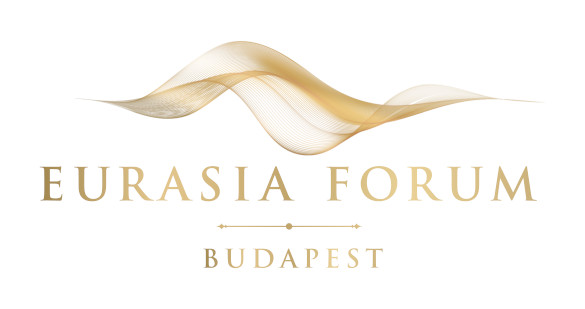 Located in the heart of Europe, Hungary is well-positioned to serve as an intellectual hub for experts from various countries and increase its contribution to the cooperation between Europe and Asia. In line with this concept the Budapest Eurasia Forum event series intends to serve as high level professional platform for academics, decision-makers, and business leaders from across Eurasia. The Pre-Forum Session of the Budapest Eurasia Forum was successfully organised in October 2019 with the participation of high-ranking experts from China, Russia, Singapore, and Kazakhstan, among others.
The unprecedented challenges of 2020 highlighted the importance of global solidarity and cooperation, therefore strengthened our belief that the dialogue should continue despite the hurdles caused by the pandemic. As a result, the Budapest Eurasia Forum will be organised in a digital format this year, on 27th October 2020. The E-Conference is titled "Eurasian cooperation in the post-pandemic era" and it is planned to include a high-level opening ceremony, followed by 3 professional panels. The panel topics recall the core areas of the Forum concept, such as geopolitics, multilateral cooperation, finance, economics, innovation, education, and connectivity.

Speakers:
Matolcsy György, Governor, Central Bank of Hungary
Xiaochuan Zhou, Vice Chairman, Boao Forum for Asia; Former Governor of PBOC
Szijjártó Péter, Minister of Foreign Affairs and Trade
Hongbo Wu, Special Representative of the Chinese Government on European Affairs
Kyuil Chung, Deputy Governor, Bank of Korea
Eng Chye Tan, President, National University of Singapore
Li Jin, Executive Vice President, Fudan University
Zhimin Chen, Vice President, Fudan University
Sopnendu Mohanty, Chief FinTech Officer, Monetary Authority of Singapore
Pierre Heilbronn, Vice President of Policy and Partnerships, European Bank for Reconstruction and Development
Jianduan Jiang, Director General, China Construction Fifth Engineering Division Corp. Ltd., China State Construction and Engineering Corporation
Vladimir M. Morozov, Vice-President for HR and Associate Professor of Diplomacy, MGIMO University
Jung Hoon Lee, Chair of Smart City Committee, Seoul Metropolitan Government
Bruno Lanvin, President, Smart City Observatory
Danae Kyriakopoulou, Chief Economist and Director of Research, OMFIF
Mehmet Huseyin Bilgin, Vice President, Eurasia Business and Economics Society
Leena Ilmola-Sheppard, Senior Scientist, International Institute For Applied Systems Analysis