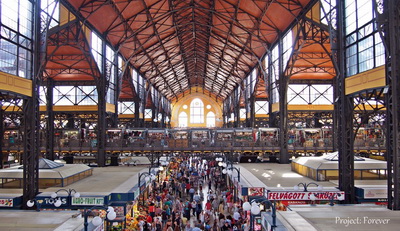 Great Market Hall (or Central Market Hall)
Distance from the University: 3 minute walk
The Central Market Hall or Great Market Hall is the most beautiful Budapest market hall. It was built in 1897 with beautiful tiled roofs and a colourful facade of patterned orange bricks. Although the Central Market Hall (Vasarcsarnok) was pretty damaged during WW2, it has been restored perfectly in the 1990s. "Budapest's biggest indoor market is the sort of place where you can wander for hours, until sensory overload kicks in.
More information: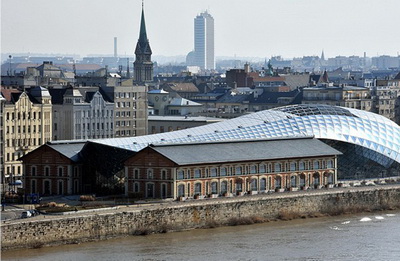 Bálna Budapest Shopping Mall
Distance from the University: 4 minute walk
Bálna is a commercial, cultural, entertainment and leisure centre. A meeting point and a place for experiences. It connects downtown and inner Ferencváros, the tourist zone and the gastro-zone. It has a unique way to create an intimate contact with the Danube. The building is a characteristic attraction, as well as the sight of the city from Bálna.
More information: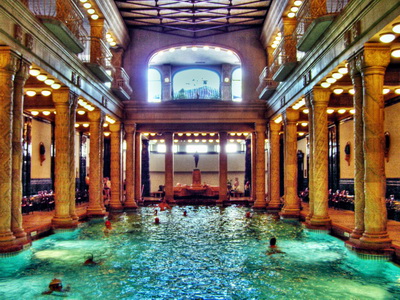 Gellért Thermal Bath

Distance from the University: 11 minute walk
The Gellért Spa is part of the famous Art Nouveau Hotel Gellért on the right bank of the Danube. Budapest was awarded the title of Spa City in 1934 and Gellért Spa, widely acknowledged as one of the most beautiful in all of Budapest, is one of the main reasons. The restorative traditions on this spot stretch way into the past; references to healing waters in this location are found from as early as the 13th century. 
More information: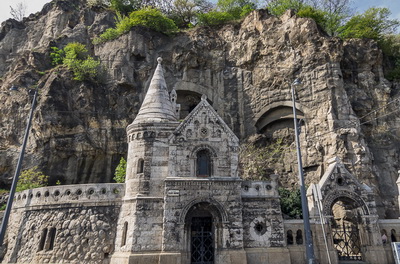 Cave Church
Distance from the University: 14 minute walk 
The Cave Church, located inside Gellért Hill, isn't your typical church with high ceilings and gilded interior. It has a unique setting inside a natural cave system formed by thermal springs. The cave, called Saint Ivan's Cave (Szent Iván-barlang) after a hermit who lived there and healed people, belongs to the Hungarian Paulite order. With such a historic feel no one would think that the church and the adjacent monastery was built less than 100 years ago.
More information: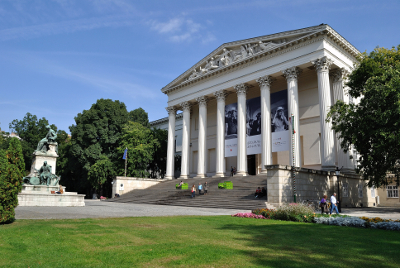 Hungarian National Museum
Distance from the University: 14 minute walk
The Hungarian National Museum (Magyar Nemzeti Múzeum) is the oldest public museum in Hungary. The museum's present building was built between 1837 and 1847, and it stands as a great example of Neo-Classicist architecture. Founded 200 years ago, the museum is dedicated to the history of Hungary and today it remains a symbol of Hungary's national identity.
More information: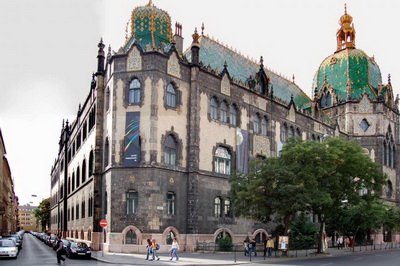 Museum of Applied Arts
Distance from the University: 14 minute walk
Following the establishment of similar museums in London, Vienna and Berlin, and upon realizing the importance of handicrafts and industrial design, the Museum of Applied Arts in Budapest was founded by the Hungarian Parliament in 1872. From the start, the Museum has collected applied art works contemporary and historical, from Hungary and abroad. Its collections have come from several sources. 
More information: