Language exam
Corvinus Language Exam Centre
Where real knowledge matters.
On the colourful palette of language examinations, the Corvinus Language Examinations Centre represents quality service, high professional quality and a focus on the interests of the examinees.
Examinee-friendly atmosphere to help anxiety
We value the friendly, welcoming atmosphere especially at the oral exams, as that is when we get into real contact with the candidates, and thus the need for a friendly tone is especially important. We are aware that not all stress is bad: sometimes it hinders, but other times it promotes performance. Nervousness, anxiety and a hostile setting harms productivity. Our main mission is to elicit the real knowledge of the examinee and focus less on their mistakes.
I was able to take my examwithout anxiety, everybody was kind, helpful and fair.





Even taking an exam is better in professional settings
At the Corvinus Exam Centre all necessary technical conditions are provided. Here you do not have to worry about the sound quality of the listening material (we use a central loudspeaker system instead of a CD player), and you can be sure that the quality is not compromised, when you hear only fragments of the text. Our Budapest headquarters has eight sound-proof audio-labs, and rooms that can fit even as many as 500 people.

The language exam was adequatein every part – let me point out especially the friendly attitude of the oralexamining team.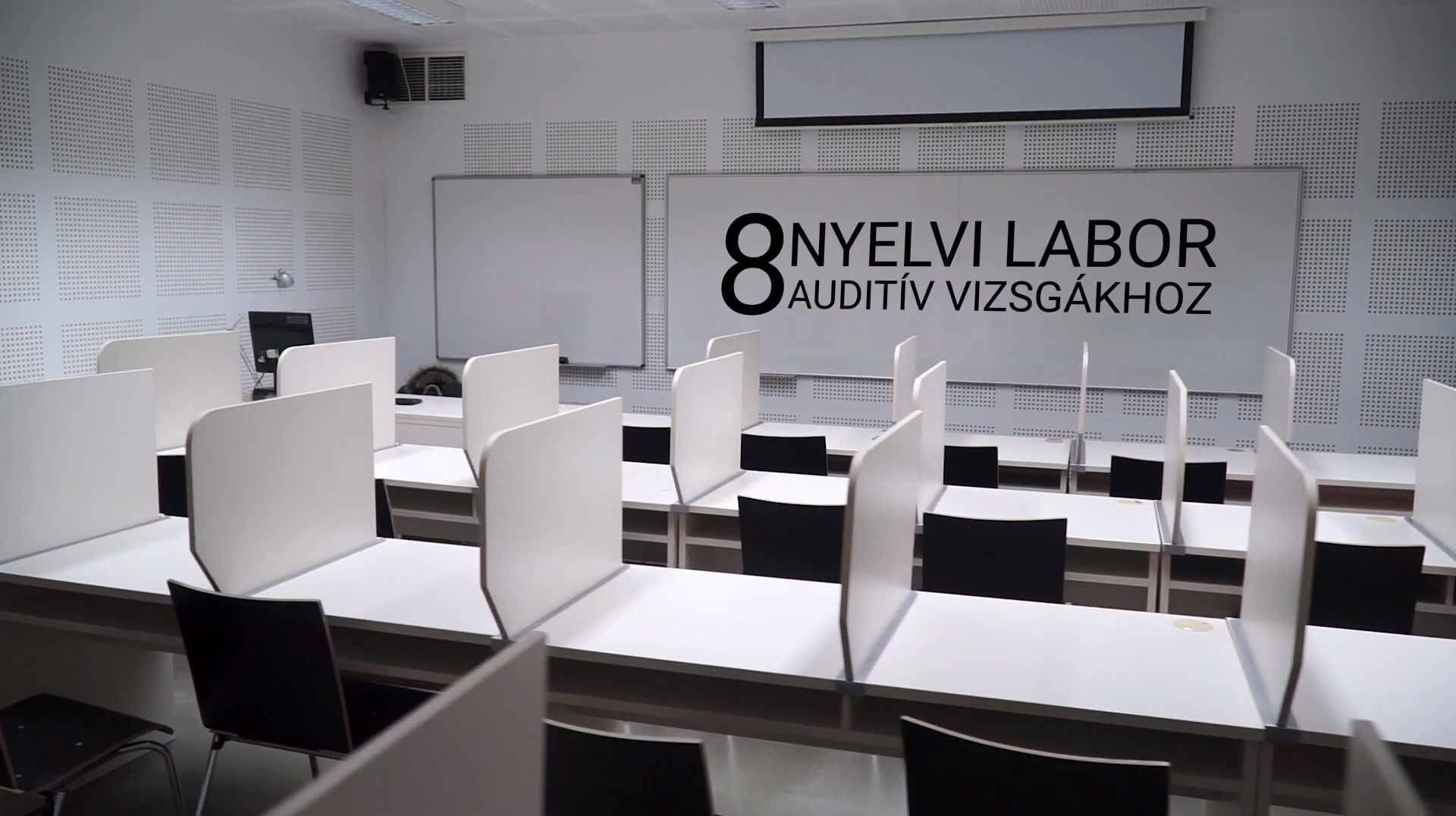 At the Corvinus Language ExamCentre the candidate will talk to professionally trained examiners, who, whennecessary, do their best to help the candidate to perform as best as possible.

Here, there is no such thingas extremely strict. While our examiners represent a high professional standard,this is not surrounded by a cold, unfriendly attitude as that would result in apoorer examinee performance, which is undesirable. Our main value is thecooperative, helpful and encouraging attitude that leads to success, and thisis what our examinees keep mentioning about us.

Did you know? The pass rate atthe Corvinus Language Exam Centre is very high, 70%!