January
Responsible Global Leadership Seminar
This is a two-day seminar, which brings together representatives from Corporate Partners, CEMS professors and students, for an experiential learning opportunity. Students have the opportunity to explore personal responsibility in the context of being a future leader/manager, starting to better understand her/himself, their personal values, their impact on decision-making, and how this in turn affects other people.
February
Winter Camp
A 2-day camp to get to know each other. Students can meet several corporate partners and of course have a party with the current and the freshly accepted classes and the alumni.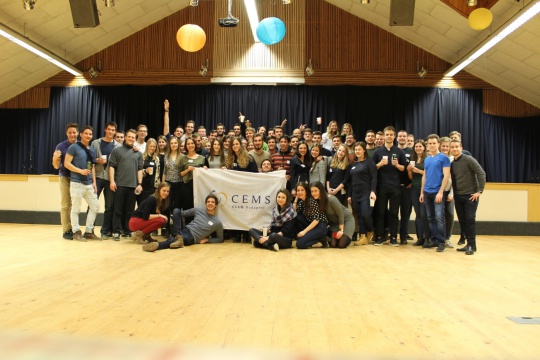 Student Alumni Mentorship Program
The Student-Alumni Mentorship Program (SAMP) gives the opportunity to students to get a mentor from our amazing Alumni community, who is already working in a certain field and is motivated to share his or her experience and knowledge with students. The mentorship program lasts for a year and usually starts in February.
March
Rotation Dinner (Spring)
This is a unique opportunity to network with the representatives of our Corporate Partners and have a nice dinner at the same time. The rule is simple: having each course during the dinner with a different company. Most commonly attending partners: Deloitte, BCG, Vodafone, Microsoft, P&G and MET.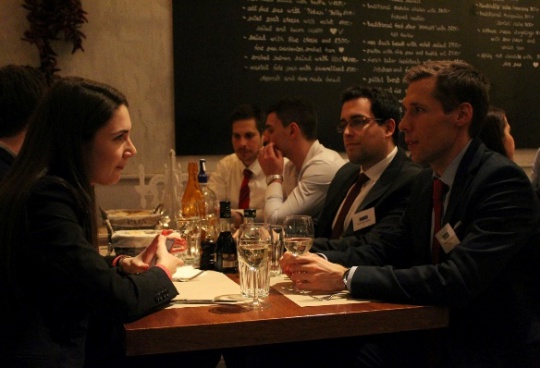 April
Alumni Mixer
Every year CEMS Club Budapest is organizing this traditional event, the CEMS Alumni Mixer. The purpose of the get-together is to provide an opportunity for the CEMSies to meet the Alumni to get to know each other better. Don't miss this great opportunity to join us for a CEMSational dinner!
May
Semester Closing BBQ
We celebrate the end of the semester with a BBQ party every year. It is a perfect event to share some memorable moments together without the burdens of course assignments and business projects.
June
Summer Camp
Just like in winter, it is an opportunity for students to meet corporate partners and of course have a party with the current students and the Alumni. The 3-day event is traditionally held by the lake Balaton to maximize the summer experience.