Business and Employment Legal Services
Andrea Skaliczky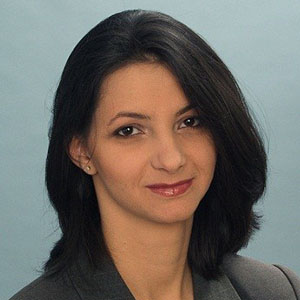 Dr.Andrea Skaliczky is legal director and registered in-house legal counsel at theCorvinus University of Budapest. She graduated in law in 1992 from the JanusPannonius University of Pécs, then in 2003 obtained a certificate of studies inEuropean law at the Pázmány Péter Catholic University. She has been working forCorvinus University since 2015 as legal counsel and legal director.

As of January 2020 shehas acted as Director of Economic and Labour Law Services.
Higher Educational Legal Services
Barbara Bíró
Bíró has been working as in-house legal counsel of Corvinus Universitysince November 2016, administrative deputy director since 2018, and wasappointed Head of Higher Educational Services in 2020. She graduated from theUniversity of Eötvös Lóránd Faculty of Law in 2003 and passed the Hungarian BarExam in 2008. From 2013, she pursued public administration studies at theNational University of Public Service. She started her legal career in the highereducation sector and has been a dedicated legal counsel of it ever since. In2003, she helped lay the groundworks of the Róbert Károly College after itssecession from the University of Gödöllő and worked there for ten years, firstas a legal counsel, then as head of legal services. In 2014, she played animportant role in the foundation of Esterházy Károly University, where her mainresponsibility was the legal support for the creation of the University'sorganizational and operational structure and the preparation of the internalregulatory system. In 2015, she participated as advisor in the revision of theOrganizational and Operation Rules of the Liszt Ferenc Academy of Music and theorganization of its legal processes. As part of her areas of responsibility as alegal counsel, she provided support for the leadership in the realization of itslegal operation and in revealing potential legal risks, moreover it was also her responsibility to discover a flexible legal environment for achieving theinstitution's strategic goals, its legal representation at businessnegotiations, both in the case of legal proceedings and other kinds ofnegotiations. As head of legal services she managed the institution's legalprocesses.