Institute of Business Economics
Dávid Losonci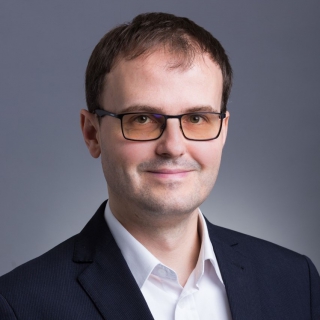 Dávid Losonci is an associate professor and director of the Institute of Business Economics at the Corvinus University of Budapest (CUB). He obtained his PhD in Management and Organizational Sciences in 2014 at CUB.
He teaches Business Economics, an introductory course to enhance the business thinking of our student. He contributes to several Production and Operations Management courses emphasizing process-orientation.
His research interests focus on production management, especially lean management, digital transformation (industry 4.0) and firm competitiveness. As the research director of Competitiveness Research Center, he manages the program "Competitiveness in the advent of the 4th industrial revolution". Author of several outstanding research papers and act as a reviewer at leading Hungarian and international business and management journals.
He is committed to student talent management and mentors students and demonstrators both in teaching and research. He has been involved in the development of university research support systems for several years.