Ákos Domahidi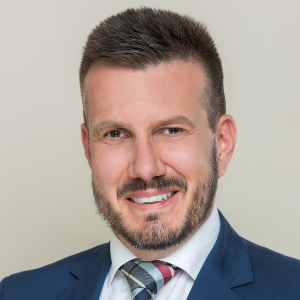 Wer all seine Ziele erreicht, hat sie wahrscheinlich zu niedrig gewählt. (Those who have achieved all their aims probably set them too low) – Herbert von Karajan
Dr. Ákos Domahidi served as the Chancellor of Andrássy University prior to joining the Corvinus University of Budapest.
He graduated in Law from the Pázmány Péter Catholic University with a summa cum laude distinction. He obtained a Master in European Law from the Europa Institute of Saarland University. He then studied for a PhD at the Georg August University of Göttingen. He is currently attending the Online Business Administration program (MBA) of Durham University.
Having gained experience in international higher education, he has been involved in Hungarian higher education as a senior executive for more than ten years. He was research assistant at the Georg-August University between 2006 and 2009 and at Andrássy University for a year in 2009. Domahidi became Chancellor of Andrássy University in 2010 and filled this position until the autumn of 2020. He was appointed Chancellor of the Corvinus University of Budapest as of 1 September 2020.
During his career, Dr. Ákos Domahidi acquired considerable experience in management and acted as the chief financial and administrative executive of numerous projects on behalf of his institution. Among others he was in charge of the financial management of the German Academic Exchange Service (DAAD) and the Swiss Contribution projects at the Andrássy University.As an executive he set up and operated new organisational structures successfully, thereby gaining experience in the area of change management.He received the special mention of the jury in the Young Leader of the Year 2015 competition in recognition of "innovative management concepts implemented in the non-profit sector".