Assistant Lecturer – ÁRH/264/2022
Corvinus University of Budapest is the leading university in Hungary in economic, business and social sciences, with internationally renowned programs and a global partnership network. Currently 11 000 students, Hungarian and international, are enrolled to its programs, studying at two campuses, located in Budapest and Székesfehérvár. The goal of Corvinus for the next decade is to become the best university in Central Europe in its fields of study, hence it is currently going through a wide-scale transformation process.
The Institute of Data Analytics and Information Systems, former Institute of Information Technology announces an open call for applications for the Assistant Lecturer position for 1 year definite period.
The starting date is autumn semester of 2022-23.
The deadline for the submission of the application: 2022. 07. 19.
Job description and key duties:
The candidate has to teach the following courses and subjects or similar topics:
o Information management (BSc)
o Digital Technologies in Business (Bsc)
o Business Information System courses (Bsc)
o Artificial Intelligence theory and practice (BSc and MSc)
o Teaching Programming in Python or R (or similar languages) (BSc)
o Teaching the use of analytical tools such as Matlab, Tableau, RapidMiner; (BSc)
The candidate participates in the general research program and specific projects related to the following areas cultivated at the institute – as well as attends and presents at relevant conferences and publishes in ranked journals of these fields:
o Artificial Intelligence
o Application of time-series forecasting
o Renewable energy research
o IoT and I4.0 applications
o Machine learning techniques – including but not limited to Neural Networks and genetic algorithms.
o Talent management duties:
mentoring students and consulting thesis work (BSc and MSc)
o Community duties:
active participation in the life of the community of the Institute and the University;
o Service to the scientific and-professional community:
reviewer for international conferences;
o fulfilling other service duties as specified by the head of institute;
Qualifications and experience:
The ideal candidate has:
• comprehensive exam passed in a doctoral program;
• higher education teaching/ research experience;
• experience in the teaching of at least two courses (in a language other than Hungarian);
• participation in at least two research projects;
• academic publication activity;
• experience in research areas listed under research duties.
Preferences:
Knowledge of modelling tools and languages: Matlab, Tableau, RapidMiner,
Knowledge of modelling notations and programming languages: Python, R,
Documents and certificates to be submitted as part of the application:
Detailed Curriculum Vitae, including the teaching, research and service performance and activities
Cover letter, including the presentation of future academic plans (educational, teaching development and research plans)
Presentation of the teaching, research and service performance and activities including future plans regarding these fields in three separate documents
References written by at least two reputable leading professors or researchers of the discipline (signed, scanned)
☒Research paper/☐Job market paper/☐Working paper/☐Doctoral dissertation
Scanned copies of the documents verifying the university degree, scientific rank (eg. PhD degree), the documents verifying other professional qualifications. (In case of scientific ranks obtained abroad, the nostrification will be arranged in the next phase of the selection procedure.)
Remuneration and benefits:
Favourable conditions regarding research facilities, data access
Time devoted to research, travel support, etc.
Employees receive social security benefits and health care
A competitive salary is accompanied by 15% bonus in case of outstanding performance
One time relocation support
Contact
in administrative matters
in accademic matters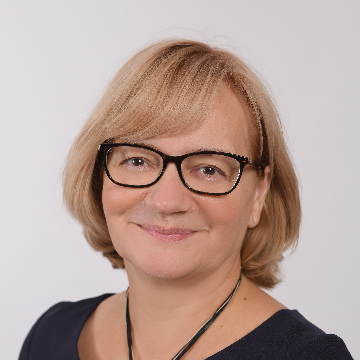 Related documents
Kapcsolódó dokumentumok

Assistant Lecturer – ÁRH2642022

Summary table – promotions