Mr. László György was elected member of the governing body of the Maecenas Universitatis Corvini Foundation, the maintainer of the Corvinus University of Budapest.
Besides serving as state secretary for economic strategy and regulation at the Ministry for Innovation and Technology, László György (PhD) is also associate professor at the John von Neumann University (Kecskemét) and assistant professor at the Eötvös Loránd University (ELTE), Budapest. Previously, he worked as chief economist at the Századvég Group and as Director of the Pallas Athene Domus Mentis Foundation.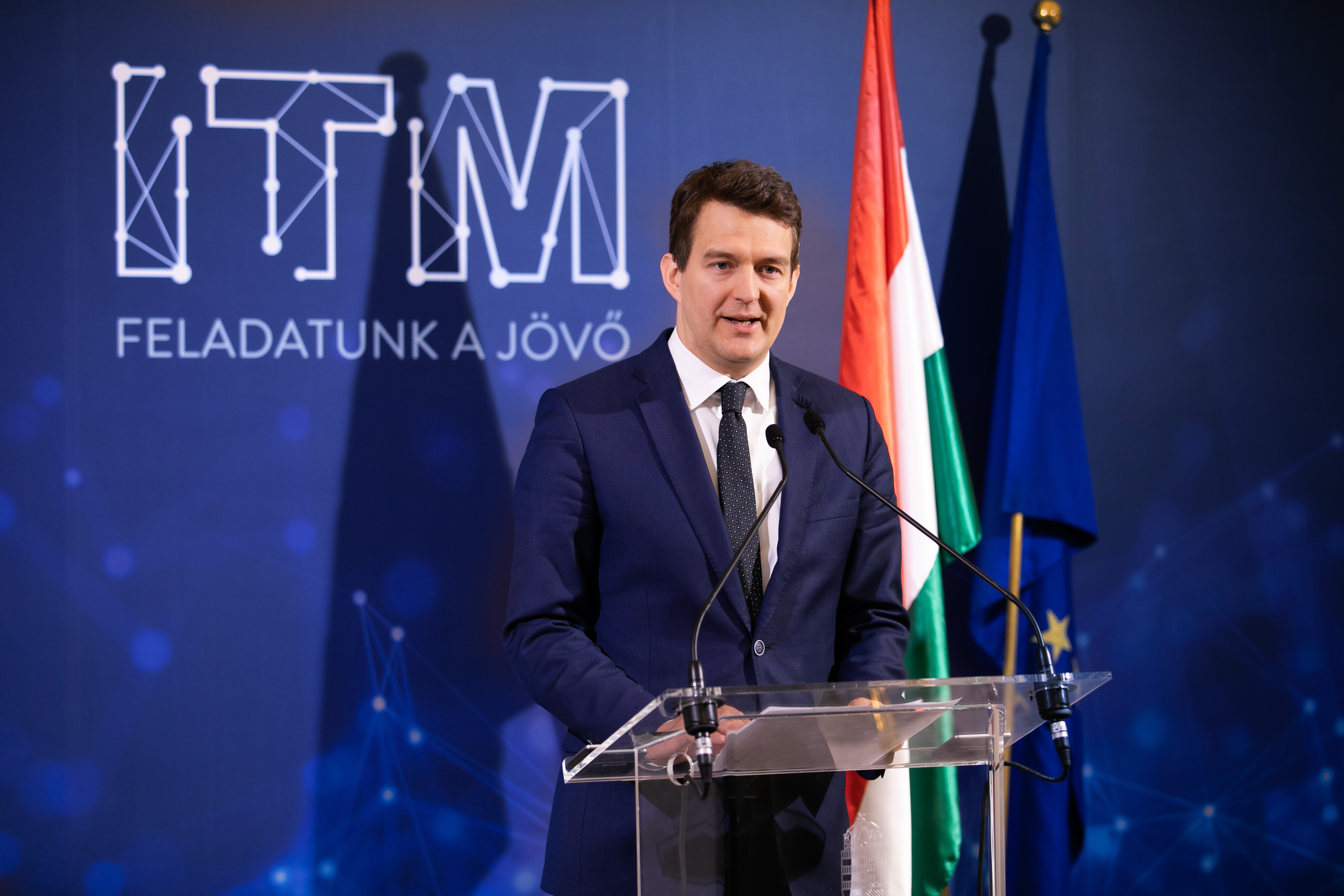 He earned his Master's degrees in 2003 and 2004 from Corvinus University and (in the framework of the CEMS program) from the University of St Gallen, Switzerland, respectively. He then obtained an MBA (2008) and a PhD (2013) from the Budapest University of Technology and Economics.
László György is an economist who also pursues an academic career. As such, he believes that one of his key tasks is to play a synthesising role between business actors, academia and policy makers.
The objective of the renewal of Corvinus is to educate and train the future notabilities of Hungary and Central-Europe as one of the best universities in the region. To offer practical knowledge and to develop permanent, direct and strategic connections with the major actors of the labour market, be they companies, state institutions or research centres. The success of education and research, however, largely depends on whether we are able to understand the events occurring in the world and in the economic sector and whether we are able to give appropriate answers to the challenges. In order to adopt the right approach, the governing body needs to rely on the co-operation of members with diverse backgrounds.
Now that the foundations of the transformation of the university have been laid, the upcoming stage will consist in working out the details. The maintainer's governing body is therefore joined by a manager whose professional attainments and experience will support achieving these objectives.
Maecenas Universitatis Corvini Foundation