The coronavirus has affected many aspects of our lives: our daily routines, our sense of security, our dietary habits, our way of working and studying. Language is no exception. Within a matter of a few weeks, new words cropped up almost daily, at an unprecedented speed. Ágnes Veszelszki Associate Professor, Head of Department at Corvinus University compiled a glossary of such terms, which was published in July under the title Quarantine Dictionary: Viral content.
The coronavirus pandemic that reached Hungary in early 2020 brought about a plethora of new terms in the Hungarian language and also revitalised words that had only been rarely used before. Dr. Ágnes Veszelszki linguist, Associate Professor, Head of the Department of Communication and Media Sciences of Corvinus examined the impact of the pandemic on the Hungarian language. One of the outcomes of the research is the recently published Quarantine Dictionary containing four hundred pandemic and quarantine-related terms that popped up between January and June 2020.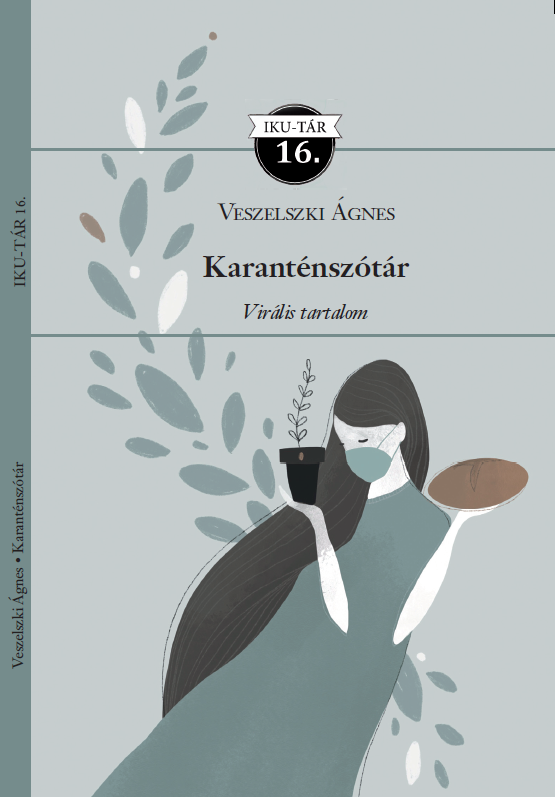 While the meaning of certain words is evident, a number of terms are ambiguous and require an explanation that amounts to an exercise in socio-cultural anatomy. The book is actually a dictionary: each headword comes with a short definition or explanation and references to other relevant entries in the dictionary, if any, as well as illustrative sentences.
The fact that our vocabulary keeps expanding with new expressions is not unknown to linguists. Historical events, the changes of everyday life, changed living conditions all contribute to the appearance of new words and phrases. Researchers, however, have also been astonished at the rate of the vocabulary expansion as well as at the quantity of new terms associated with the pandemic.
The volume was published a few days ago and can be ordered on the following website. It will shortly be available in the library of the Corvinus University of Budapest.