This year acknowledging the work of our colleagues is more important than ever
We celebrate Teacher's Day on June 07, Sunday. This year we have even more reasons to be grateful and to voice this appreciation to our employees at the Corvinus University of Budapest. The situation caused by the coronavirus pandemic, the transition to distance education, the task of digitally coordinating the thesis processes, exams and many other duties called for an exceptionally great amount of effort from all of us and our employees stood their grounds.
Teaching and working on the support services area both necessitate continuous renewal. 2020 has shown this more than any other years before. This rapid digital transition proved that we are capable of quick transformations, acquiring new skills, getting accustomed to and applying new tools and methodologies.

Regarding the future, we would like to ask our colleagues, to stay so open, motivated and eager, just as they were this year. These results, the processes we set in motion, these innovations and the great steps we took in the direction of digitization should be considered the first steps of a path that we should take together!

We would like to show you the incredible work behind education in 2019/2020, and for its demonstration, we have created this summary below.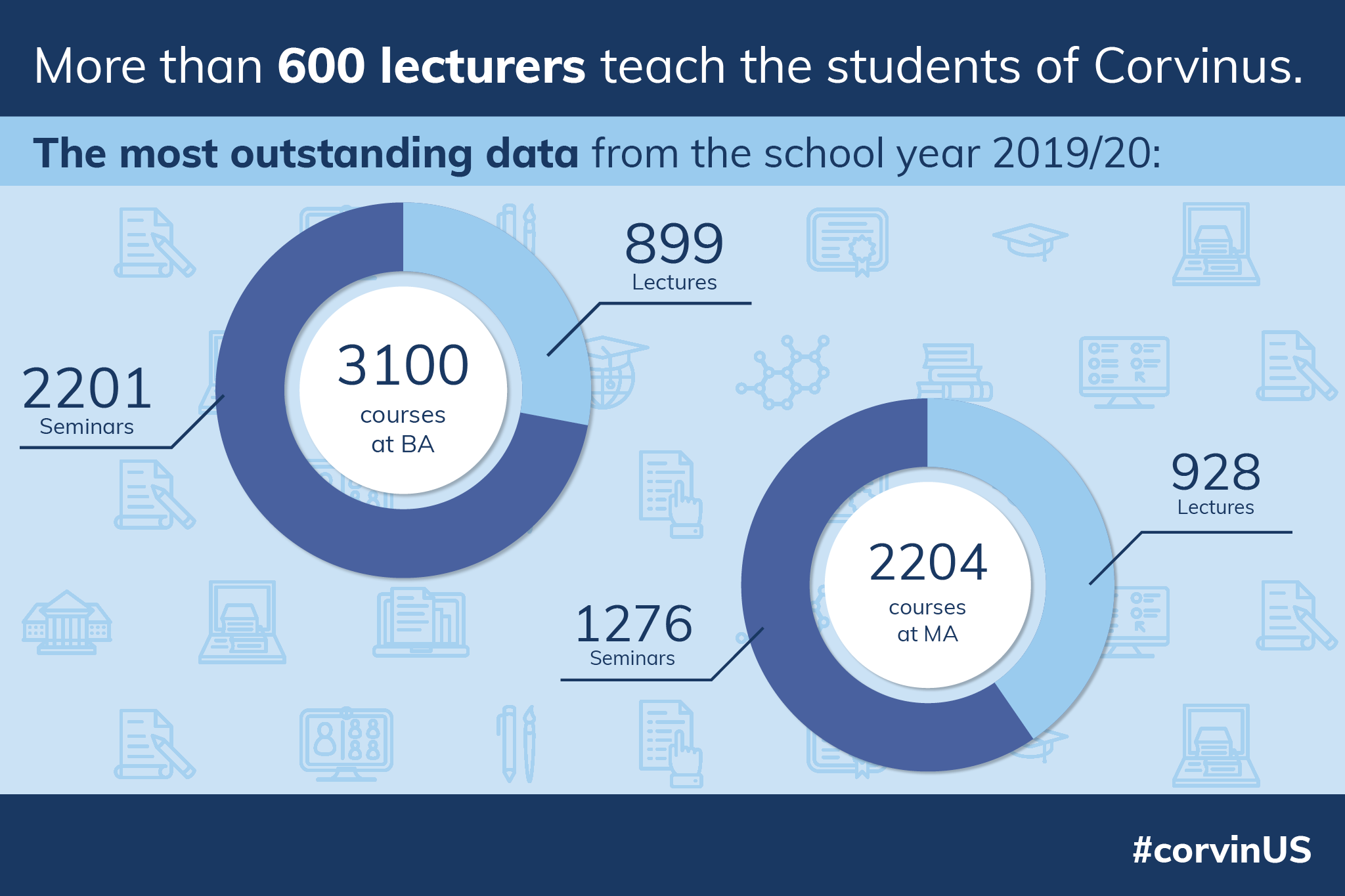 We would like to award those colleagues who have done the very best and the most outstanding work this year. Taking into account the pandemic situation the recognition will take place as part of an online awards ceremony next week. Further information will be announced soon.