Graduating from a masters program means higher salary, finding employment faster and higher level of professional knowledge. Corvinus University launches 7 masters programs as mid-year programs. Investing studying is most profitable now!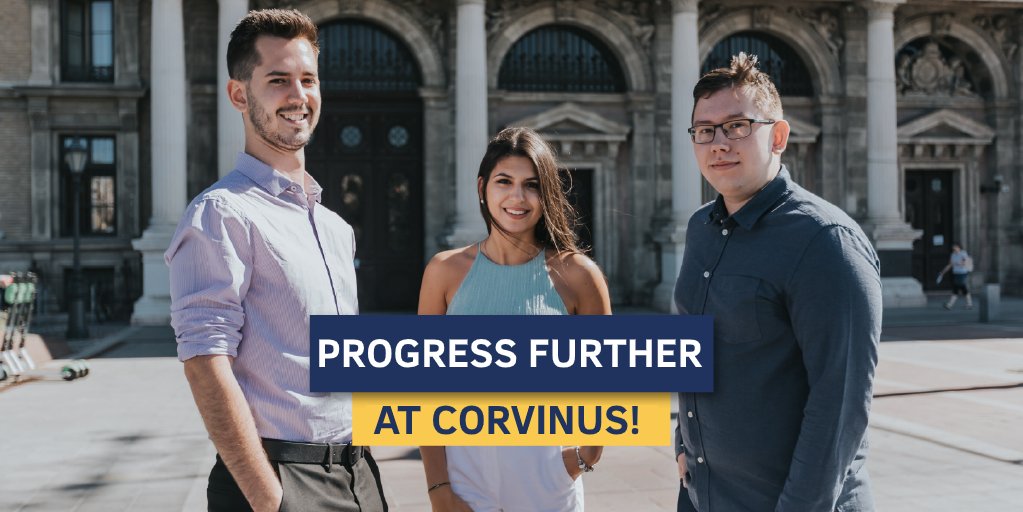 If lifelong learning is considered evident, than so is that it is advisable to continue your studies after completing the bachelor program and not rushing to job interviews straight away.
Namely, the two years invested in the masters program yields multiple return.
The completion of a masters program is accompanied with
professional reputation
as well, i.e. it is easier to prevail in the labour market. This means an opportunity to find employment faster: in contrast to Corvinus bachelor graduates, those who graduate from a Corvinus masters program
find employment
in half that time.
Another advantage of the masters program is that it is the
first step towards the doctoral degree.
Corvinus University of Budapest is the only university in Hungary which offers CEMS business program as well, which is a direct way to an international career. (The details of the CEMS program are available
here
!)
Thus, the masters program serves as a launch pad in the labour market, however, the program to be chose can be another question: one may choose program which is the continuation of the
bachelor program, or one may also choose a masters program that is slightly farther from the BA/Bsc degree.
The former means deepening the bachelor program knowledge, i.e. the students may become experts of the given field after the
completion of the masters program
. However, researchers have also found that versatile knowledge might lead to higher salary in the field of economics, i.e. it is worth to continue studying in the economist profession: for example, starting a marketing masters degree with a business and management bachelor degree.
No matter which one you choose, it is important to keep not only the
ideal salary
and career but your field of interest as well in mind. By the way, a lot of people think that if they complete the masters program later than they already have sufficient professional practice. In theory, studying while working sounds good, however, only few people are able to find motivation to return to the school while working full time. Nevertheless, the economic crisis caused by the coronavirus pandemic is a good opportunity to not fight for getting a job but to use the time to become better and to stand out after the crisis is over.
And you do not have to wait for until next September to find the sure path to a career:
Corvinus University is launching 7 masters programs as mid-year programs.
The programs start in February 2021.

Application deadline: 15th November 2020
Supply Chain Management
(full-time program, dual program, in Hungarian)
Marketing
(full-time program, in Hungarian)
Finance
(full-time program, in Hungarian)
Accounting
(full-time program, dual program, in Hungarian)
Business Development
(full-time program, in Hungarian)
Management and Leadership
(full-time program, in Hungarian)
In this program the students may learn how taxation representation shall provided in the international transactions of companies, or how investments and business transactions shall be managed from the taxation point of view. We recommend this program for those who work for tax consulting companies, as well as for finance and accounting bachelor students interested in book-keeping.